Jane Frankel is the Managing Partner of The Art of Performance, which provides business education services to help organizations develop and grow through customer and partner relationships. As an Adjunct Professor of Economics at Temple University, she oversees project-based internships and corporate partnerships. Jane is a member of the Entrepreneurs' Forum in Greater Philadelphia, an advisory board member for Temple University's Center for Regional Economics, and a member of the Middle Market Steering Committee for the Greater Philadelphia Chamber of Commerce.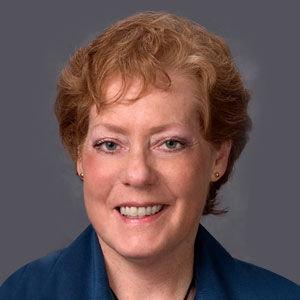 Here's a glimpse of what you'll learn:
Jane Frankel's career path from teacher to business owner
The benefits Jane experienced when taking ownership of her career
What are the four elements of mindset?
How mindset drives success
Identifying your five "whys"
Mindset versus mindfulness: a comparison
Jane shares her definition of women leadership
Women have a competitive advantage in today's corporate environment, with businesses dependent on their autonomy and authoritative decision-making. However, to become leaders, women must discover and own their strengths. How can you harness your mindset to boost performance?
With a versatile career in education and innovation, Jane Frankel has identified four components of mindset: goals, values, beliefs, and work styles. Once you've established these elements, you can align them by observing and recording your behaviors and reactions. Gaining full control of your mindset lets you assess opportunities effectively to propel your personal and professional life.
Tune in to this episode of the Lead Like a Woman Show as host Andrea Heuston sits down with Jane Frankel, The Art of Performance's Managing Partner, to discuss the fundamentals of mindset. Jane breaks down the difference between mindset and mindfulness, her definition of women in leadership, and how to identify your five "whys."
Resources Mentioned in this episode
Sponsor for this episode…
This episode is brought to you by Lead Like a Woman SpeakHer.
Lead Like a Woman SpeakHer is an online speakers resource dedicated to empowering women in leadership.
This subscription platform is designed to empower and equip women with the tools and resources they need to excel as speakers and influential leaders.
Its mission is to support women in harnessing their strengths, amplifying their voices, and making a lasting impact on their industries and communities.
To enroll in Lead Like a Woman SpeakHer, mention this episode by name and sign up on leadlikeawoman.biz/speakher