Kindness Is Key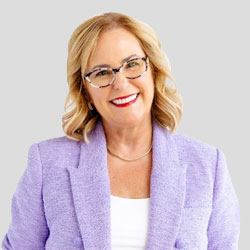 Christy Pretzinger is the Owner and CEO of WriterGirl, a company that creates content and strategy for hospitals and healthcare organizations across the US. Christy went from freelancing to owning her own agency, uncovering a passion for creating an environment where people can thrive. As a lifelong learner, she believes personal growth leads to professional growth.
Here's a glimpse of what you'll learn:
What prompted Christy Pretzinger to develop WriterGirl?
How Christy built a business on kindness — and how it became a sales strategy
Cultivating a diverse writing team
Christy describes her cultural balance sheet
Why personal growth is crucial for a strong company culture
How to lead like yourself
In this episode…
Historically, men have dominated the business landscape with a fixed leadership style that suppresses creativity and growth. But the contemporary workforce demands personal development opportunities and culturally rich organizations. How can you develop a personalized leadership style to create the business you desire?
Business success is often measured on a balance sheet by its assets, liabilities, and equities. But Christy Pretzinger has established a proprietary cultural balance sheet that assesses human capital instead of numbers. She builds and leads a team based on the soft skills inherent in women leaders — empathy, relationship building, and communication — to foster personal growth. By managing your business with intentional values, you can have a greater impact on your bottom line.
WriterGirl's Owner and CEO, Christy Pretzinger, joins Andrea Heuston in today's episode of the Lead Like a Woman Show to discuss leading with kindness. Christy also explains the connection between personal growth and company culture, how she cultivates a diverse writing team, and how to lead like you.
Resources Mentioned in this episode
Sponsor for this episode…
This episode is brought to you by Artitudes Design by Andrea Heuston. Artitudes Design is an award-winning creative agency that has been creating visual communication for Fortune 500 companies for over 25 years. They have worked with notable companies such as Microsoft, Starbucks, Expedia, and have also served startups and nonprofit organizations.
They specialize in connecting speakers with audiences by creating visual value with presentations and through the creation of motion graphics, video, and content.
To learn more about Artitudes Design, visit their website today. Checkout their portfolio to see their previous projects, and contact them today to find out how they can help you bring your business a cut above the rest.