Anika S. Jones is the Lead Consultant at Holistic Fluency Consulting, a comprehensive education consulting firm. As the community curator, she supports educators, individuals, and organizations in defining, developing, and demonstrating community through holistic strategies and restorative practices. Before Holistic Fluency, Anika was the PD Facilitator at Everman ISD and an Assessment Developer at Lancaster ISD.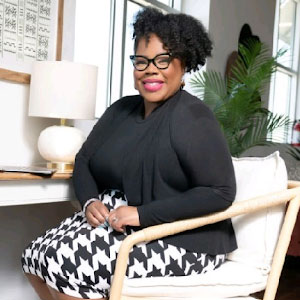 Here's a glimpse of what you'll learn:
Anika S. Jones' evolution from a public school educator to founding Holistic Fluency Consulting
The value of relationships to Holistic Fluency's success
Anika talks about her development courses for adolescents
How do you adapt your communication style to various audiences?
Cultivating community through soft skills
Advice for women to hone their communication skills
Sometimes, people are promoted based on their individual contributions rather than their abilities to lead a team. Consequently, they may struggle to adapt to management roles, viewing the position as a competition rather than a collaborative opportunity. How can you shift your mindset to elevate your communication style and amplify your influence?
According to community consultant Anika S. Jones, leadership is more than just high performance. As a leader, you must refine your soft skills to duplicate positive outcomes throughout your team. If you lack effective communication skills, Anika advises developing self-awareness to learn about and hone your strengths and weaknesses. She harnesses the power of relationships to boost engagement and cultivate robust teams.
On this episode of the Lead Like a Woman Show, Andrea Heuston welcomes Anika S. Jones, the Lead Consultant at Holistic Fluency Consulting, who shares her communication and community-building approaches to leadership. Anika also discusses how relationships have influenced Holistic Fluency's success, her development courses for adolescents and parents, and how women can improve their communication skills.
Resources Mentioned in this episode
Sponsor for this episode…
This episode is brought to you by Artitudes Design by Andrea Heuston. Artitudes Design is an award-winning creative agency that has been creating visual communication for Fortune 500 companies for over 25 years. They have worked with notable companies such as Microsoft, Starbucks, Expedia, and have also served startups and nonprofit organizations.
They specialize in connecting speakers with audiences by creating visual value with presentations and through the creation of motion graphics, video, and content.
To learn more about Artitudes Design, visit their website today. Checkout their portfolio to see their previous projects, and contact them today to find out how they can help you bring your business a cut above the rest.