Erin Pheil is the Founder of The MindFix Group, a coaching company delivering programs to help entrepreneurs eliminate the mental roadblocks hindering them in their journeys. As an entrepreneur, she founded and managed an award-winning and nationally ranked web agency, where she worked with clients, including world-renowned philosophers and Fortune 500 companies. Erin's work has been featured in books, magazines, podcasts, and webinars. She also delivers keynote speeches, workshops, retreats, and presentations on human behavior and rapid transformation.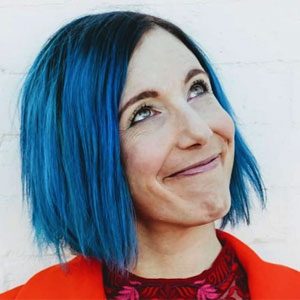 Here's a glimpse of what you'll learn:
Erin Pheil's catalyst for launching The MindFix Group
How to eliminate negative thoughts and combat self sabotage
What is rapid transformation?
Erin talks about The MindFix Group's programs
The three root causes of negativity
Tips for overcoming stagnant beliefs
Countless women battle anxiety, depression, low self-esteem, and imposter syndrome. They manage their symptoms through talk therapy, visiting doctors, and consuming drugs and alcohol, but these methods don't address the source of the issues. How can you dislodge toxic thoughts and transform your mindset?
After struggling with chronic pain and deep-seated anxiety and depression, Erin Pheil discovered a way to thwart negative thoughts before they start. She identifies the three origins of mental stress as harmful beliefs, unprocessed memories from the past, and stagnant identities. Eliminating negativity involves correlating the pattern to its source and extracting it to shift your mindset.
On this episode of the Lead Like a Woman Show, Andrea Heuston hosts Erin Pheil, the Founder of The MindFix Group, who shares her transformational journey to eradicating toxic thoughts. Erin talks about the concept of rapid transformation, the programs she offers, and how to overcome stagnation.
Resources Mentioned in this episode
Sponsor for this episode…
This episode is brought to you by Lead Like a Woman SpeakHer.
Lead Like a Woman SpeakHer is an online speakers resource dedicated to empowering women in leadership.
This subscription platform is designed to empower and equip women with the tools and resources they need to excel as speakers and influential leaders.
Its mission is to support women in harnessing their strengths, amplifying their voices, and making a lasting impact on their industries and communities.
To enroll in Lead Like a Woman SpeakHer, mention this episode by name and sign up on leadlikeawoman.biz/speakher