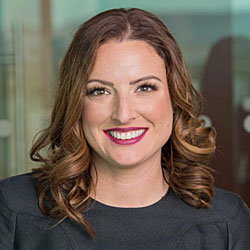 Jessica Fialkovich is the Co-founder and CEO of Exit Factor, which teaches entrepreneurs how to buy, build, and sell their small to midsize companies. She is a business expert, author, speaker, and small business advocate. When Jessica sold her first business a decade ago, she had no idea where to start. Fortunately, she was able to exit successfully and buy her next company — a business brokerage office. For 10 years, she has built the fastest growing and most successful business brokerage firm in the US, but realized that most business owners who decide to sell are not prepared.
In founding her education firm, Exit Factor, Jessica decided to pull back the curtain about how the business sales process works and give buyers and sellers the tools to successfully and profitably complete a transaction. She is an entrepreneur at heart and has successfully built and sold two startups along with her husband and business partner Al.
Here's a glimpse of what you'll learn:
What drove Jessica Fialkovich to start Decanted Wines
Jessica shares why she sold her wine business and what she learned from the experience
How Jessica bought a business brokerage firm
Jessica describes the process of writing her book and reveals a practical anecdote
Jessica's speaking engagements — and the most impactful advice she has ever received
How Jessica works with her husband and leads like a woman
In this episode…
As an entrepreneur, the journey to success is often challenging as you encounter obstacles, make mistakes, and face your fears. So how can you facilitate this process effectively?
Jessica Fialkovich says you don't have to try every strategy to find what works and what doesn't. Instead, learn from other's mistakes to make better decisions. This advice has helped Jessica successfully acquire, sell, and exit many businesses. Now, she's developed educational resources to help entrepreneurs in their process.
In this episode of the Lead Like A Woman Show, Andrea Heuston is joined by Jessica Fialkovich, the Co-founder and CEO of Exit Factor, to talk about helping entrepreneurs sell and exit their businesses. Jessica also talks about her book, her speaking engagements, and the lessons she learned in her entrepreneurial journey.
Resources Mentioned in this episode
Sponsor for this episode…
This episode is brought to you by Artitudes Design by Andrea Heuston. Artitudes Design is an award-winning creative agency that has been creating visual communication for Fortune 500 companies for over 25 years. They have worked with notable companies such as Microsoft, Starbucks, Expedia, and have also served startups and nonprofit organizations.
They specialize in connecting speakers with audiences by creating visual value with presentations and through the creation of motion graphics, video, and content.
To learn more about Artitudes Design, visit their website today. Checkout their portfolio to see their previous projects, and contact them today to find out how they can help you bring your business a cut above the rest.