Bethany Inez is a Life Coach at Splendor, where she helps people reconnect with their authentic selves and unlock their true potential. As an intuitive guide and healthy living expert, she encourages people to release fear and connect to love. Having spent 20 years owning hair salons and serving as a stylist, Bethany became immersed in the human experience and dedicated herself to life coaching.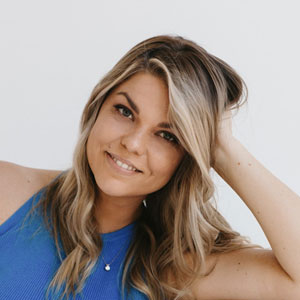 Here's a glimpse of what you'll learn:
Bethany Inez's drive to carve an entrepreneurial path
How — and why — Bethany began coaching women
What is the Habit Hub?
The four steps of manifestation
Unlocking the connection between the mind and body
How mindset influences success in women's lives
Strategies for cultivating a positive mindset
Many women sell themselves short and don't always recognize their full potential. If you're struggling to propel your personal or professional life forward, tune in to hear insights on self-transformation.
As a hairstylist turned transformative life coach, Bethany Inez discerns two distinct parts within the mind: your ego and your true self. The ego overpowers your authentic self, so reconciling these components requires developing positive affirmation habits that merge the conscious with the unconscious mind. With countless women trapped in an endless cycle of subconscious negativity, Bethany says to relinquish the fear associated with transformation to elevate yourself to a higher position.
Join Andrea Heuston in this episode of the Lead Like a Woman Show as she interviews Bethany Inez, a Life Coach at Splendor, about acknowledging your full power. Bethany shares the four steps of manifestation, the impact of mindset on success, and how to cultivate a positive mindset.
Resources Mentioned in this episode
Sponsor for this episode…
This episode is brought to you by Lead Like a Woman SpeakHer.
Lead Like a Woman SpeakHer is an online speakers resource dedicated to empowering women in leadership.
This subscription platform is designed to empower and equip women with the tools and resources they need to excel as speakers and influential leaders.
Its mission is to support women in harnessing their strengths, amplifying their voices, and making a lasting impact on their industries and communities.
To enroll in Lead Like a Woman SpeakHer, mention this episode by name and sign up on leadlikeawoman.biz/speakher