You Are SO Worthy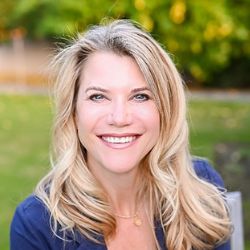 Susan Drumm is the Founder and CEO of Meritage Leadership, a leadership consulting firm built on the principle that people are the most important asset of any business. Susan is an advisor and leadership coach focused on helping leaders and their teams develop the capacity and mindsets to lead in today's disruptive environment. She has been running the boutique consulting firm since 2006 and has graduate degrees from Harvard Law School, Carnegie Mellon University, and the London Academy of Music and Dramatic Art.
In 2021, Susan launched a YouTube channel and podcast called The Enlightened Executive, where she spotlights groundbreaking techniques and strategies to help executives and entrepreneurs get the edge in personal and leadership effectiveness. She is a member of Entrepreneurs' Organization (EO) and volunteers her time with several boards and organizations including Board Developer and Selfless Givers. Susan serves clients globally and lives in Scottsdale, Arizona. She is passionate about travel, hiking, pilates, and healthy living. She recently added a new family member, Jasmine, a Toy Australian shepherd.
Here's a glimpse of what you'll learn:
Susan Drumm's education and career background — and how she got into leadership consulting
What went right for Susan when she started Meritage Leadership?
Susan talks about the Leaders Playlist, explains how to shift states using music, and talks about the importance of negative emotions
Susan's advice to women who are ready to make shifts in their lives
The best piece of advice Susan has received and her superpower
Where to learn more and get in touch with Susan Drumm
In this episode…
If you have reached your limits and are tired of living the kind of life you currently live, then it's time for you to make changes. If you want to be present and live an authentic life, it's important that you stop old, unproductive patterns and embrace new habits.
Susan Drumm advises women to use music to make shifts in their lives. It's not just about listening to good music but creating playlists of uplifting songs that resonate with you. You have to build your self-worth, confidence, and feminine energy, and learn how to trust yourself.
In this episode of the Lead Like A Woman Show, Andrea Heuston is joined by Susan Drumm, the Founder and CEO of Meritage Leadership, to talk about how music can transform your leadership and your life. Susan also talks about the value of leveraging relationships to build a business, the lessons she learned from doing drama, and how to use music intentionally to get where you want to be. Stay tuned.
Resources Mentioned in this episode
Sponsor for this episode…
This episode is brought to you by Artitudes Design by Andrea Heuston. Artitudes Design is an award-winning creative agency that has been creating visual communication for Fortune 500 companies for over 25 years. They have worked with notable companies such as Microsoft, Starbucks, Expedia, and have also served startups and nonprofit organizations.
They specialize in connecting speakers with audiences by creating visual value with presentations and through the creation of motion graphics, video, and content.
To learn more about Artitudes Design, visit their website today. Checkout their portfolio to see their previous projects, and contact them today to find out how they can help you bring your business a cut above the rest.