The Procurement Whisperer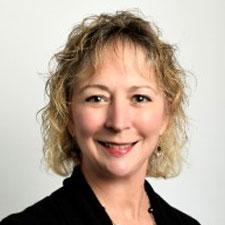 Therese Jardine is the Principal and Founder of Strategic Event Procurement. She takes the pain out of procurement and provides thought leadership to the event industry. She has over 30 years of business experience and 15 years experience in managing the procurement strategy for Microsoft's event portfolio. She has deep expertise in event procurement strategy with a keen focus on strategic meetings management, contract negotiations, payment solutions, and supplier engagement.
Therese helps event organizers develop sound procurement strategies and helps leading event agencies navigate their clients' procurement process. She cares about helping her clients succeed and understands that solutions must fit within the cultural framework of each organization.
Here's a glimpse of what you'll learn:
Therese Jardine talks about her reasons for starting her own business and her ideal clients.
Therese discusses the common procurement process used in large companies.
The most challenging part of Therese's job, what she had to learn to grow her business, and what she loves most about her work.
Therese explains what resiliency means to her.
Therese's thoughts on the future of the live events industry and the right presentation styles for a live virtual event.
Therese talks about some big mistakes she made in her career and the lessons she learned from them.
Therese shares her advice to fellow women who are starting out in their careers or are in the process of reinventing themselves.
Therese talks about her superpowers and how people can get in touch with her.
In this episode…
Many people desire to go out and start their own businesses, but a common challenge that they face is having to run and manage everything on their own. From accounting to marketing, procurement, demand generation, and hiring, business owners need to juggle the different responsibilities that come with turning a start-up into an empire.
Therese Jardine faced this challenge when she started her own procurement business. She is an expert procurement specialist but when it came time for her to run her own business, she realized that there was more to it than she expected. But instead of bowing down to the pressure, she held her ground, showed resilience, and learned every aspect of running her business.
Tune in to this episode of the Lead Like a Woman Show as Andrea Heuston interviews Therese Jardine, Principal and Founder of Strategic Event Procurement, about her work in procurement and how she grew her own business after leaving Microsoft. Therese also shares details about the challenges she faced along the way, her insights on the future of live events, her top tips for engaging with procurement before an event, and the lessons she learned that helped bring her to where she is today.
Resources Mentioned in this episode
Sponsor for this episode…
This episode is brought to you by Artitudes Design by Andrea Heuston. Artitudes Design is an award-winning creative agency that has been creating visual communication for Fortune 500 companies for over 25 years. They have worked with notable companies such as Microsoft, Starbucks, Expedia, and have also served startups and nonprofit organizations.
They specialize in connecting speakers with audiences by creating visual value with presentations and through the creation of motion graphics, video, and content.
To learn more about Artitudes Design, visit their website today. Checkout their portfolio to see their previous projects, and contact them today to find out how they can help you bring your business a cut above the rest.