Perception & Promise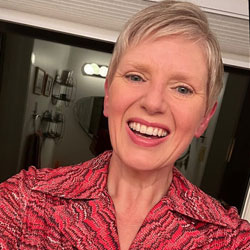 Cheryl Farr is the Founder and Chief Strategist for SIGNAL Brand Innovation, a brand consultancy and strategic design agency dedicated to creating and activating brands people love. She founded the firm in 2009 to help organizations and leaders align their brands with their business strategies and take great leaps forward. Her success stories include Fairmont Hotels and Resorts where she helped position the brand for expansive worldwide growth, the Polti Group where she led the creation of an innovative new consumer trending methodology to guide product and marketing innovations for the nation's largest homebuilder, and Cornell Hotel Society where she crafted the ultimate rallying cry for the world's largest and most influential hospitality alumni network.
Cheryl has led multiple brand development and repositioning initiatives as part of mergers and acquisitions, most notably in the technology space. She is a former travel writer and editor for recognized guidebooks like "Frommer's," "for Dummies" and Travel + Leisure. Cheryl holds master's degrees in business and history from Cornell University's School of Hotel Administration and Columbia University. She is a writer and a public speaker on topics related to branding and creating winning experiences for customers and employees. She is also passionate about mid-century architecture and design and lives in the mid-century modern mecca of Palm Springs, California with her husband, Tony, and their talkative Shih Tzu, Harry Carson, who incidentally has his own Instagram handle, "@HarryCarsonSpeaks."
Here's a glimpse of what you'll learn:
Cheryl Farr's experience as a travel writer and how she transitioned to brand building
What led to Cheryl's success when she started SIGNAL Brand Innovation?
How Cheryl's company has evolved over the last 14 years
The connection between brand and influence
How to build an authentic brand
Cheryl talks about Harry Carson, her Shih Tzu, the most impactful piece of advice she has received, and her superpower
In this episode…
What perceptions does your target audience have about your company? What is the connection between your company's brand and its influence on customers?
The type of experiences you create for your customers influence how they perceive your brand. To create a brand that people love, you need to earn their trust and win them over. Cheryl Farr advises leaders to be authentic and build their brands from the inside out in order to be unique and stand out from other companies.
Cheryl Farr, the Founder and Chief Strategist for SIGNAL Brand Innovation, joins Andrea Heuston in this episode of the Lead Like a Woman Show to talk about creating influence through brands. They also discuss how to build an authentic brand, how Cheryl transitioned from travel writing to brand building, and how her company has evolved over the years.
Resources Mentioned in this episode
Sponsor for this episode…
This episode is brought to you by Artitudes Design by Andrea Heuston. Artitudes Design is an award-winning creative agency that has been creating visual communication for Fortune 500 companies for over 25 years. They have worked with notable companies such as Microsoft, Starbucks, Expedia, and have also served startups and nonprofit organizations.
They specialize in connecting speakers with audiences by creating visual value with presentations and through the creation of motion graphics, video, and content.
To learn more about Artitudes Design, visit their website today. Checkout their portfolio to see their previous projects, and contact them today to find out how they can help you bring your business a cut above the rest.