Know Your Value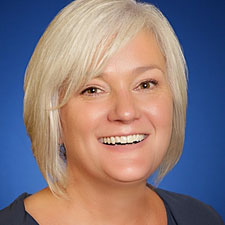 Niki McKay is the Founder and CEO of Seattle-based Blue Danube Productions. She has been a dynamic, noteworthy leader in the event production space for over 20 years. Niki's expertise is demonstrated through the rapid growth of her company and the industry-wide recognition for her excellent work. She has served partners such as Microsoft, Amazon, Facebook, Facebook Reality Labs, and the Bill and Melinda Gates Foundation.
Having founded Blue Danube Productions in 2007, Niki has grown the company into one of the premier event technology companies in the Pacific Northwest. She has an exceptional ability to fuse vision with development, bringing about stunning results that combine the best of technical and logistic elements. She leads a team that transforms client relationships into powerful partnerships. Together, they pinpoint goals, target demographics, and achieve the best possible results for their clients. Niki is an influencer and a thought leader. She has been featured in Special Events magazine and has served as a keynote speaker for numerous associations including Meeting Professionals International and the International Live Events Association.
Here's a glimpse of what you'll learn:
What drove Niki McKay to start Blue Danube Productions?
Niki talks about her company's philosophy and the value of understanding a client's target audience
What went right for Niki when she started her company?
The most challenging event Niki has ever worked on, the most exciting speaker she has worked with, and other people she admires
What Niki loves about her job and the best piece of advice she has received from her mentors
Niki's superpower and how to get in touch with her
In this episode…
When starting a business, it's important for entrepreneurs to have a good understanding of their target audience and the value they will provide to that audience. This helps you find clients who share your values, and in the process, helps you build amazing relationships with them. So what does it mean to know your value?
As a business leader, understanding your value means that you know what you deserve and what you need — and you are willing to go for it. It also means that you are not afraid to get paid for your expertise and precious time, and you get compensated for who you are and what you bring to the table. You also have to decide and choose the types of clients you want to work with.
In this episode of the Lead Like A Woman Show, Andrea Heuston is joined by Niki McKay, the Founder and CEO of Blue Danube Productions, to talk about the importance of knowing your value. They discuss Niki's company philosophy, the most challenging event she has worked on, and what she loves about her job. Stay tuned.
Resources Mentioned in this episode
Sponsor for this episode…
This episode is brought to you by Artitudes Design by Andrea Heuston. Artitudes Design is an award-winning creative agency that has been creating visual communication for Fortune 500 companies for over 25 years. They have worked with notable companies such as Microsoft, Starbucks, Expedia, and have also served startups and nonprofit organizations.
They specialize in connecting speakers with audiences by creating visual value with presentations and through the creation of motion graphics, video, and content.
To learn more about Artitudes Design, visit their website today. Checkout their portfolio to see their previous projects, and contact them today to find out how they can help you bring your business a cut above the rest.