Finding the Side Door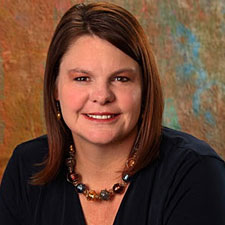 Michelle Bomberger is the Founder, CEO, and Managing Attorney at Equinox Business Law Group. As a small business founder and entrepreneur, Michelle understands the emotional and practical aspects of owning and scaling a business, which makes her an effective guide for business leaders in evaluating risk and opportunity in their decision making. She received her MBA and law degrees from Northwestern University and undergraduate degree from the University of Notre Dame.
Michelle serves on the Board of Directors for Bellevue LifeSpring and Youth Theatre Northwest, serving youth and families in the community. She was honored by the Puget Sound Business Journal as one of its "40 Under 40" in 2012. In addition, she and Equinox Business Law Group were awarded the King County Executive's Woman-Owned Small Business of the Year Award in 2013, along with being listed as one of Puget Sound's 100 Fastest-Growing Private Companies in 2020.
Here's a glimpse of what you'll learn:
What inspired Michelle Bomberger to start Equinox Business Law Group
What has led to the success of Michelle's business?
Michelle talks about her business model, how she adds value to her clients, and the types of businesses she serves
What drives Michelle to work with nonprofits — and how growing up in Panama impacted her life
Michelle's experience being a guest co-host on The Shrimp Tank Podcast
The most impactful piece of advice Michelle has received from a mentor and her advice to women looking to create value for others
How Michelle leads like a woman, and how she and Andrea met
Michelle's superpower and her contact details
In this episode…
If you are a new business owner, do you have a trusted person to go to for legal advice? If you are an established company, have you been investing in regular legal counsel? This is a very important aspect of running a business that many owners often neglect.
Having seen how many small business owners fail to seek legal advice when starting their organization, Michelle Bomberger was driven to become a small business consultant. She later created Equinox Business Law Group to provide legal services to such companies. She advises them to plan for their future, manage their businesses in a smart and strategic way, and pay attention to their people and organization in general.
In this episode of the Lead Like A Woman Show, Andrea Heuston is joined by Michelle Bomberger, the Founder, CEO, and Managing Attorney at Equinox Business Law Group, to talk about the value of receiving legal advice as you grow a business. Michelle also talks about her law firm's business model, how she serves her clients, and she shares her experience being a guest co-host on The Shrimp Tank Podcast. Stay tuned.
Resources Mentioned in this episode
Sponsor for this episode…
This episode is brought to you by Artitudes Design by Andrea Heuston. Artitudes Design is an award-winning creative agency that has been creating visual communication for Fortune 500 companies for over 25 years. They have worked with notable companies such as Microsoft, Starbucks, Expedia, and have also served startups and nonprofit organizations.
They specialize in connecting speakers with audiences by creating visual value with presentations and through the creation of motion graphics, video, and content.
To learn more about Artitudes Design, visit their website today. Checkout their portfolio to see their previous projects, and contact them today to find out how they can help you bring your business a cut above the rest.