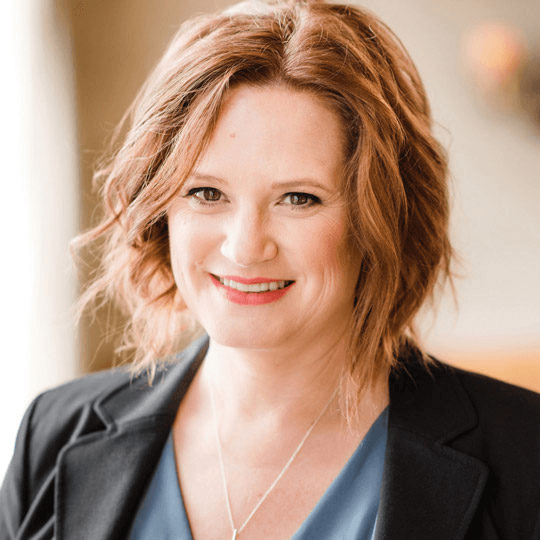 Manon Buettner is the CEO of Nuvalo, a company known for helping their customers with their IT modernization journey. She is an accomplished CEO, a mother, a former gymnast, and the co-founder of Cloud Girls, a not for profit community of female technology advocates and leaders.
Manon is an expert voice on cloud enablement and IT business management, and she is also an infrastructure architect, data center and cloud analyst, strategist, and speaker with over 20 years of experience in the industry. She is a tireless advocate for women in technology and a leader amongst leaders. She is also a good friend.
Here's a glimpse of what you'll learn:
Manon Buettner explains what IT modernization means and how she got into the field
Manon shares how she got into entrepreneurship and why she started her own tech company
How Manon delivers services to her clients in a male dominated field and how she empowers and elevates IT leaders
Things Manon wishes she knew as she was starting her company and her learnings from her biggest business mistake
How the COVID-19 pandemic is transforming the tech industry, the opportunities being created, and potential security risks that come with it
Manon discusses Cloud Girls and how the idea came about
Manon reveals why "be fearless" was the best advice she has ever received and why she advises the same to other women
The biggest challenge Manon has had to overcome in her business so far
In this episode…
In today's rapidly changing world, people and companies are moving to a more application-centric economy. Businesses are migrating from hardware to a more subscription-based service which means more people are becoming more inclined to connect through cloud storage. Manon Buettner saw this opportunity as an opening for women to engage in a predominantly male-led industry.
In today's episode of Lead Like a Woman, Manon Buettner, an expert in IT modernization, gets interviewed by Andrea Heuston about what IT modernization truly means and how she is able to provide cutting edge digital services in a male-dominated field. Tune in as she discusses her entrepreneurial journey, the reason behind Cloud Girls, and find out why she holds on to the best advice she has ever received: be fearless.
Resources Mentioned in this Episode:
Sponsor for this episode…
This episode is brought to you by Artitudes Design by Andrea Heuston. Artitude Design is an award-winning creative agency that has been creating visual communication for Fortune 500 companies for over 25 years. They have worked with notable companies such as Microsoft, Starbucks, Expedia, and have also served startups and nonprofit organizations.
They specialize in connecting speakers with audiences by creating visual value with presentations and through the creation of motion graphics, video, and content.
To learn more about Artitudes Design, visit their website today. Checkout their portfolio to see their previous projects, and contact them today to find out how they can help you bring your business a cut above the rest.