Nicholle Overkamp, MBA, ChFC, CDFA is the CEO and Founder of Wilcox Financial Group — a firm offering financial planning for women — and PowHERhouse Money Coaching, an education and coaching company empowering women to live the lives they deserve. As a financial planner and retirement planning specialist, she holds FINRA series seven and 66 registrations in addition to life and health insurance licenses. Nicholle is a board member of Girl Scouts of Western New York, the co-author of Money Bitch!, and the 2013 Woman of the Year recipient for the American Business Woman's Association of WNY.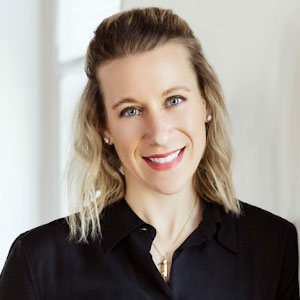 Here's a glimpse of what you'll learn:
Nicholle Overkamp's inspiration for launching Wilcox Financial Group
Nicholle shares her conviction for entrepreneurial success
How a boating accident altered the trajectory of Nicholle's business
The catalyst for PowHerhouse Money Coaching
What is the purpose of Money Bitch!?
Nicholle explains her impetus for becoming a financial coach
When faced with adversity, women often turn to men for financial support. This arises from a lack of education and confidence surrounding asset management. How can you gain clarity and empowerment to manage your affairs independently?
After a boating accident that left her husband in a coma, certified financial analyst Nicholle Overkamp had to manage separate business finances single-handedly. She became inspired to coach women entrepreneurs on complex business and personal financial issues. Nicholle maintains that financial planning and advising should include community support systems and address habits, behaviors, and emotions about money.
In this episode of the Lead Like a Woman Show, Andrea Heuston invites Nicholle Overkamp, the Founder and CEO of Wilcox Financial Group and PowHERhouse Money Coaching, to discuss financial education for women entrepreneurs. Nicholle talks about the boating accident that altered her business' trajectory and the catalyst for her coaching businesses and book.
Resources Mentioned in this episode
Sponsor for this episode…
This episode is brought to you by Lead Like a Woman SpeakHer. 
Lead Like a Woman SpeakHer is an online speakers resource dedicated to empowering women in leadership. 
This subscription platform is designed to empower and equip women with the tools and resources they need to excel as speakers and influential leaders.
Its mission is to support women in harnessing their strengths, amplifying their voices, and making a lasting impact on their industries and communities. 
To enroll in Lead Like a Woman SpeakHer, mention this episode by name and sign up on leadlikeawoman.biz/speakher