Vicky Lanzone is the Program Manager at Street Life Ministries, where she provides clothing and food for disadvantaged individuals. She is also the author of the memoir Life is Crazy and We're All Going to Die.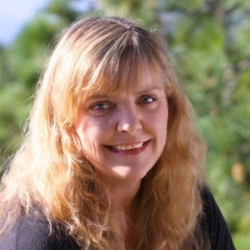 Jamie Blaine is the author of Life is Crazy, Midnight Jesus, and Mercy Never Sleeps. As a USA Today, Wall Street Journal, and New York Times bestselling author, his work as a music journalist has been featured in major publications, including The Tennessean and the Washington Post.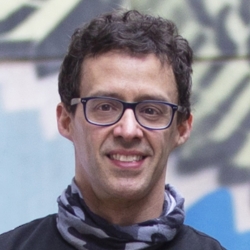 Here's a glimpse of what you'll learn:
How Vicky Lanzone and Jamie Blaine collaborated to write Life is Crazy
Jamie shares how his background as a psychotherapist influences his books
Vicky's inspiration for working at a homeless shelter
Fear and despair as catalysts for Life is Crazy
What was Jamie's epiphany about life and hope?
Vicky and Jamie recount notable quotes and moments from Life is Crazy
When faced with adversity and despair, where do you turn for solace? Do you surrender and abandon your ideals, or do you upend your life for the better?
After losing her job and husband to an affair and confronting insensitive parents, Vicky Lanzone prepared an elaborate escape plan. But an encounter with Jamie Blaine, a psychiatric crisis specialist, motivated her to transform her life drastically. With his help, Vicky wrote an introspective, authentic memoir about finding hope in desperation. She recognized that transparency and truthfulness are pivotal in self-discovery and optimism.
In this special episode of the Lead Like a Woman Show, Andrea Heuston welcomes authors Vicky Lanzone and Jamie Blaine to discuss the purpose of their book Life is Crazy and We're All Going to Die. Together, they share the role of fear and despair in the book's narrative, epiphanies about life and hope, and inspirational quotes from the book.
Sponsor for this episode…
This episode is brought to you by Lead Like a Woman SpeakHer. 
Lead Like a Woman SpeakHer is an online speakers resource dedicated to empowering women in leadership. 
This subscription platform is designed to empower and equip women with the tools and resources they need to excel as speakers and influential leaders.
Its mission is to support women in harnessing their strengths, amplifying their voices, and making a lasting impact on their industries and communities. 
To enroll in Lead Like a Woman SpeakHer, mention this episode by name and sign up on leadlikeawoman.biz/speakher