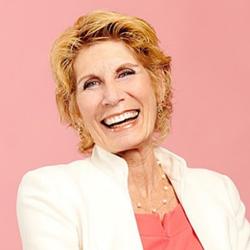 Bonnie Low-Kramen is the President and CEO of Ultimate Assistant Training and Consulting Inc., and she's an author, workplace expert, and public speaker. In February 2022, Bonnie gave a TEDx talk called "The Real Reasons People Quit." For 25 years, she worked as the Personal Assistant to Oscar winner Olympia Dukakis and her husband, Louis Zorich. Her best-selling book Be the Ultimate Assistant: A Celebrity Assistant's Secrets To Working With Any High-Powered Employer was self-published in 2004, in its fifth edition, with the foreword written by Olympia Dukakis.
Bonnie is a Co-founder and Former President of New York Celebrity Assistants, a professional networking association for assistants, started in 1996 by eight celebrity assistants. She teaches the Be the Ultimate Assistant workshop and co-hosts the Be the Ultimate Assistant podcast series with productivity expert Vickie Sokol Evans.
Here's a glimpse of what you'll learn:
Bonnie Low-Kramen's journey to becoming a celebrity personal assistant
Why women have to believe in themselves and build confidence
The role Bonnie played in Olympia Dukakis' success
Why Bonnie co-founded New York Celebrity Assistants
Bonnie talks about her books, TEDx talk, and the most impactful piece of advice she has received
The value of asking for what you want
Bonnie's superpower
In this episode…
What does it take to be the ultimate personal assistant? What are the top qualities and skills essential for supporting high performers?
When Bonnie Low-Kramen started her career as a celebrity personal assistant more than 20 years ago, she faced many challenges. She didn't have anyone to guide her, offer support, or provide training in her line of work. Using her experience, Bonnie is now on a journey to help other assistants facing similar problems navigate difficult and toxic work environments. Her goal is to offer guidance and training to personal assistants who want to feel appreciated and respected, be well compensated, and work in a safe and healthy environment.
In this episode of the Lead Like a Woman Show, Andrea Heuston interviews Bonnie Low-Kramen, the President and CEO of Ultimate Assistant Training and Consulting Inc., about being an ultimate personal assistant. Bonnie talks about common challenges personal assistants face, how she supported Olympia Dukakis' success, and the benefits of asking for what you want.
Resources Mentioned in this episode
Sponsor for this episode…
This episode is brought to you by Artitudes Design by Andrea Heuston. Artitudes Design is an award-winning creative agency that has been creating visual communication for Fortune 500 companies for over 25 years. They have worked with notable companies such as Microsoft, Starbucks, Expedia, and have also served startups and nonprofit organizations.
They specialize in connecting speakers with audiences by creating visual value with presentations and through the creation of motion graphics, video, and content.
To learn more about Artitudes Design, visit their website today. Checkout their portfolio to see their previous projects, and contact them today to find out how they can help you bring your business a cut above the rest.