Matt Iseri is the Founder, President, and CEO of TokuSaku Consulting, a management and technology consulting company driving best-in-class solutions through innovative approaches. He is also the Co-founder of TokuSaku (TS) Solutions, which offers technology solutions for business impact. Having spent over 20 years in the process and project management spaces, Matt has experience in multiple disciplines and industries, including technology, financial services, and healthcare. He was awarded the 40 Under Forty award by the Puget Sound Business Journal and serves on several boards.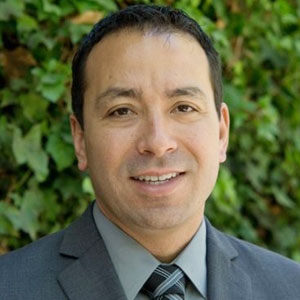 Here's a glimpse of what you'll learn:
Matt Iseri shares his catalyst for founding TokuSaku Consulting
What is the meaning of TokuSaku?
The genesis of TS Solutions
How Matt supports female leaders in business
Matt's history and involvement with Judo
Judo's application in personal and professional life
Women are underrepresented in every industry across the globe. How can you uplift female leaders to thrive in their roles and achieve their full potential?
To fulfill diversity quotas, women are often hired intentionally for leadership positions. Instead, company executives should identify a potential candidate's promising qualities and provide them with personal and professional development opportunities. As the father of three young girls and a disciplined Judo competitor, Matt Iseri affirms the sport's value in building character and cultivating a supportive environment. He has noticed that more women gravitate to Judo to develop mental toughness.
Tune in to this episode of the Lead Like a Woman Show as Andrea Heuston invites Matt Iseri, the Founder, President, and CEO of TokuSaku Consulting and the Co-founder of TS Solutions. Together, they discuss the importance of a supportive environment for women. Matt also explains how Judo cultivates self-discipline, his straightforward approach to supporting women in business, and the definition of TokuSaku.
Resources Mentioned in this episode
Sponsor for this episode…
This episode is brought to you by Lead Like a Woman SpeakHer. 
Lead Like a Woman SpeakHer is an online speakers resource dedicated to empowering women in leadership. 
This subscription platform is designed to empower and equip women with the tools and resources they need to excel as speakers and influential leaders.
Its mission is to support women in harnessing their strengths, amplifying their voices, and making a lasting impact on their industries and communities. 
To enroll in Lead Like a Woman SpeakHer, mention this episode by name and sign up on leadlikeawoman.biz/speakher