Barbara Jo Jenkins is the author of So Long as It's Wild, which details her three-year, 3,000-mile walk across America. She also co-authored the international bestseller, The Walk West, which was chosen as one of the most influential books in American culture and became part of the permanent White House Library. As a keynote speaker at colleges, conferences, and national conventions, Barbara has appeared in various magazines, including Reader's Digest, and on national TV shows like Good Morning America. She has served as commissioner for two Tennessee Governors, Board Chair for Benton Hall Academy, and President of the Tennessee Women's Forum.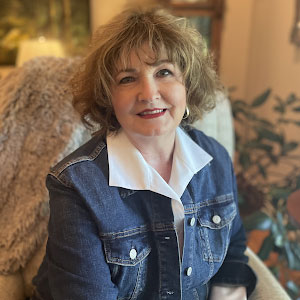 Here's a glimpse of what you'll learn:
Barbara Jenkins' encouragement to write So Long as It's Wild — and how Dolly Parton endorsed the book
How growing up in the Ozarks influenced Barbara's adventurous life
Barbara details her remarkable walk across America — and the origin of her book's title
How to lead a fulfilling life
Generational advice for persevering in the face of adversity
Surviving an attack by Colorado Bandits and writing Mother Nature
Women often face fear, stigma, and backlash from society, discouraging them from reaching their potential and living fulfilling lives. One courageous nomad recounts her journey of self-discovery and confidence, inspiring freedom of expression among women from all walks of life.
Despite judgment from family and friends, self-doubt, and fear, Barbara Jenkins walked 3,000 miles across America. Having hiked the Cascades at two months pregnant during the coldest winter and survived an outlaw attack in Colorado, she discovered her strengths and weaknesses. If you want to recognize and fulfill your destiny, Barabara recommends acknowledging the fear and persisting. However, it's crucial to pace yourself in your endeavors to conserve mental, physical, and emotional energy.
Tune in to this episode of the Lead Like a Woman Show as Andrea Heuston interviews renowned author Barbara Jenkins about her walk across the US. Barbara describes how her childhood in the Ozarks influenced her adventure, her book's endorsement by Dolly Parton, and how to persevere amid adversity.
Resources Mentioned in this episode
Sponsor for this episode…
This episode is brought to you by Lead Like a Woman SpeakHer.
Lead Like a Woman SpeakHer is an online speakers resource dedicated to empowering women in leadership.
This subscription platform is designed to empower and equip women with the tools and resources they need to excel as speakers and influential leaders.
Its mission is to support women in harnessing their strengths, amplifying their voices, and making a lasting impact on their industries and communities.
To enroll in Lead Like a Woman SpeakHer, mention this episode by name and sign up on leadlikeawoman.biz/speakher