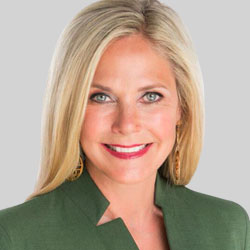 Marsha Ralls is the Founder and CEO of The Phoenix Wellness Retreat, which fosters personal inspiration, growth, and life transformation. She has been a servant leader and member of the Entrepreneurs' Organization (EO) for nearly 25 years where she founded MyEO Women (formerly Women of EO). Marsha has been recognized by multiple organizations for entrepreneurship and community service. She was named "National Woman of the Year" by the Leukemia and Lymphoma Society, "Entrepreneur of the Year" by the Network for Teaching Entrepreneurship, and "Enterprising Woman of the Year" by Enterprising Women.
Here's a glimpse of what you'll learn:
Marsha Ralls shares her career trajectory from the arts to health and wellness
Marsha's momentous successes and challenges in founding The Phoenix Wellness Retreat
What are the Phoenix Fire and Phoenix Rising programs?
Marsha explains her impetus for MyEO Women and its focus on female entrepreneurship
Advice for female leaders — and Marsha's cherished mentor
In this episode…
As a female entrepreneur, do you feel discouraged by the lack of available opportunities and support? Women in business and other nontraditional roles are often unrecognized for their accomplishments. Where can you gain empowerment to realize your potential?
Wellness and leadership advocate Marsha Ralls believes that women possess diverse skills and perspectives vital to business, leadership boards, and communities. Accordingly, she has created a space to foster female entrepreneurship and leadership through authenticity, transformation, and communal support. There's no shame in asking for help, so Marsha suggests seeking an experienced mentor to help you overcome doubts and gain respect.
In this episode of the Lead Like a Woman Show, the Founder and CEO of The Phoenix Wellness Retreat, Marsha Ralls, joins Andrea Heuston to discuss how she encourages and advocates for women leaders. Marsha talks about her involvement in the arts and health and wellness spaces, the impetus for MyEO Women, and her business retreat programs.
Resources Mentioned in this episode
Sponsor for this episode…
This episode is brought to you by Artitudes Design by Andrea Heuston. Artitudes Design is an award-winning creative agency that has been creating visual communication for Fortune 500 companies for over 25 years. They have worked with notable companies such as Microsoft, Starbucks, Expedia, and have also served startups and nonprofit organizations.
They specialize in connecting speakers with audiences by creating visual value with presentations and through the creation of motion graphics, video, and content.
To learn more about Artitudes Design, visit their website today. Checkout their portfolio to see their previous projects, and contact them today to find out how they can help you bring your business a cut above the rest.