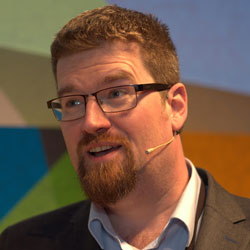 Stephen Shortt is the Managing Director of ETC Consult and is involved in different industries including leadership development, psychometric selection, entrepreneurship, and education both nationally and internationally. He is the former Global Chair of the Global Student Entrepreneur Awards, which supports student entrepreneurs around the world. He's also served on the global committee for the Entrepreneurs' Organization Accelerator Program.
Stephen spent many years fine-tuning his "why" to help him get more clarity about what he wanted to do with his life. And it all boils down to two words: aspire and empower. He wants to help individuals and teams aspire to a better future and empower them to get there. Stephen has delivered seminars and workshops, moderated panel discussions, and acted as the emcee for a range of international events on the topics like entrepreneurship, international communication, leadership, social media marketing, audiovisual marketing, and more.
Here's a glimpse of what you'll learn:
Stephen Shortt shares his perspective on the elevation of female leaders over the last 20 years
Why Stephen is a feminist and created the blog, Feminist Father
What are the barriers to women leading in society, and how can we address them?
Stephen shares an eye-opening conversation regarding unconscious bias and limiting beliefs
How to honor the different skills and traits of women
The best advice Stephen received from a mentor — and his advice to women who feel like there are so many barriers in leadership
Stephen talks about his superpower
In this episode…
When it comes to leadership, women are often judged not based on their skills, value, or the results they can bring — they're often judged based on gender stereotypes. So what can we do to address these issues and reach a more equitable world?
Oftentimes, our unconscious bias leads us to make generalized assumptions. But it's our job to challenge those assumptions in order to create a better, more equitable future. We have to move past the labels and understand that each individual has a unique skill set, no matter their gender.
In this episode of the Lead Like a Woman Show, Andrea Heuston sits down with Stephen Shortt, Managing Director of ETC Consult. Stephen shares how he became a feminist father for his daughters' future, how one seemingly ordinary conversation with his sister changed his whole perspective on men's roles in supporting women leaders, how to challenge unconscious bias and limiting beliefs on gender, and so much more!
Resources Mentioned in this episode
Sponsor for this episode…
This episode is brought to you by Artitudes Design by Andrea Heuston. Artitudes Design is an award-winning creative agency that has been creating visual communication for Fortune 500 companies for over 25 years. They have worked with notable companies such as Microsoft, Starbucks, Expedia, and have also served startups and nonprofit organizations.
They specialize in connecting speakers with audiences by creating visual value with presentations and through the creation of motion graphics, video, and content.
To learn more about Artitudes Design, visit their website today. Checkout their portfolio to see their previous projects, and contact them today to find out how they can help you bring your business a cut above the rest.