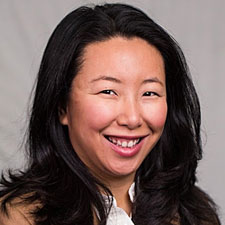 Dr. Wenwen Ni is an Assistant Professor at Sonoma State University. She has a Ph.D. in social psychology from UCLA, and her work broadly examines the experiences of underrepresented groups including women in leadership and college students from low socioeconomic status backgrounds. She focuses on how social and environmental cues can affect identity and feelings of belonging, particularly when members of underrepresented groups are interacting with majority group members. Dr. Ni was a Senior Project Manager with Artitudes Design before pursuing her doctorate at UCLA.
Here's a glimpse of what you'll learn:
Why Dr. Wenwen Ni decided to get a doctorate degree in social psychology
What went right for Dr. Ni as she pursued her dreams
How social and environmental cues affect identity and feelings of belonging for women leaders
How to normalize women in leadership roles
Dr. Ni's thoughts on gender bias in the events industry
What factors play into the psychology of belonging?
Dr. Ni explains what she currently teaches, talks about the most impactful piece of advice she has received, and shares her advice to women with a desire to take up leadership roles
Dr. Ni's superpower and how to get in touch with her
In this episode…
Did you know that there are many social, economic, and environmental factors that have a big impact on women leaders? These include social status, feedback from both male and fellow female leaders, and being surrounded by other female leaders in the workplace.
Dr. Wenwen Ni's quest to understand the social psychology of underrepresented groups has helped her learn so much about how different psychological factors influence such groups in society. She encourages women leaders to have mentors and female role models to help guide them get to where they want to be.
In this episode of the Lead Like A Woman Show, Dr. Wenwen Ni, an Assistant Professor at Sonoma State University, joins Andrea Heuston to talk about the various psychological factors that affect women in leadership roles. Dr. Ni shares her thoughts on gender bias in the events industry, explains how social and environmental factors influence women in the workplace, and talks about the importance of taking small steps to reach your goals. Stay tuned.
Resources Mentioned in this episode
Sponsor for this episode…
This episode is brought to you by Artitudes Design by Andrea Heuston. Artitudes Design is an award-winning creative agency that has been creating visual communication for Fortune 500 companies for over 25 years. They have worked with notable companies such as Microsoft, Starbucks, Expedia, and have also served startups and nonprofit organizations.
They specialize in connecting speakers with audiences by creating visual value with presentations and through the creation of motion graphics, video, and content.
To learn more about Artitudes Design, visit their website today. Checkout their portfolio to see their previous projects, and contact them today to find out how they can help you bring your business a cut above the rest.