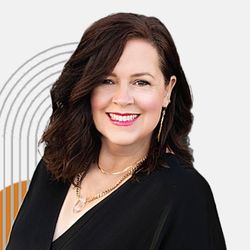 Natasha Miller is the Founder and Chief Experience Designer of Entire Productions, the go-to experience design event and entertainment production company based in San Francisco. She has been on the Inc. 5000 list of fastest-growing companies in America for three years in a row. Her passion and commitment to giving back drive her invariable contributions and participation with numerous charitable organizations.
Natasha also performs as a jazz vocalist and is a trained classical violinist. She is a proud graduate of the Goldman Sachs 10,000 Small Businesses program and has studied entrepreneurship at the Harvard Business School and MIT. She is also a member of the Recording Academy, ASCAP, SF Travel, and Meeting Professionals International (MPI). She resides in San Francisco, California, where she is a member and on the board of Entrepreneurs' Organization (EO).
Here's a glimpse of what you'll learn:
Natasha Miller's background in music and how she got into event production
What has led to the growth of Entire Productions and its entry to the Inc. 5000 list?
What went right for Natasha as she grew her business?
Natasha explains what an outgoing introvert means and talks about the mission of her podcast, Fascinating Entrepreneurs
The most interesting event Natasha has organized
How Natasha became a homeless teen, her advice to a person feeling lost, and how she empowers women
Natasha's superpower and how to get in touch with her
In this episode…
Being an introvert does not mean that you cannot be outgoing, vivacious, and a top performer. You can be your best self but still set boundaries on how much time you spend with others, both professionally and personally.
As a person who identifies herself as an outgoing introvert, Natasha Miller knows very well what this means. She enjoys spending a big chunk of her time alone despite being at the helm of an event production company. She is not shy and lets other people know what to expect when working with her.
Natasha Miller, the Founder and Chief Experience Designer at Entire Productions, joins Andrea Heuston in this episode of the Lead Like A Woman Show where she talks about growing a multimillion-dollar event production company. Natasha also explains what an outgoing introvert refers to, talks about setting boundaries, and describes the importance of seeking mentorship. Stay tuned.
Resources Mentioned in this episode
Sponsor for this episode…
This episode is brought to you by Artitudes Design by Andrea Heuston. Artitudes Design is an award-winning creative agency that has been creating visual communication for Fortune 500 companies for over 25 years. They have worked with notable companies such as Microsoft, Starbucks, Expedia, and have also served startups and nonprofit organizations.
They specialize in connecting speakers with audiences by creating visual value with presentations and through the creation of motion graphics, video, and content.
To learn more about Artitudes Design, visit their website today. Checkout their portfolio to see their previous projects, and contact them today to find out how they can help you bring your business a cut above the rest.