Sarah Walton is the Founder of Sarah Walton Coaching, where she helps women build thriving businesses through sales and abundance strategies. As a business coach, keynote speaker, and sales expert, she has been featured on The Today Show and speaks at national conferences. Sarah spent her 15-year corporate career in New York City, where she managed a P&L worth hundreds of millions of dollars and mentored dozens of women.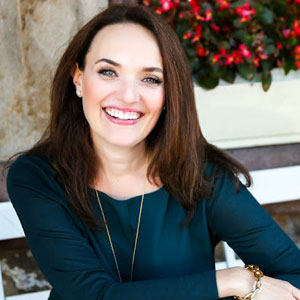 Here's a glimpse of what you'll learn:
Sarah Walton talks about being multi-passionate
The importance of self-honesty and acceptance when starting a business
Sarah's experience growing up in an impoverished family — and her desire to become a dancer
How to monetize your passion
What is the Abundance Academy?
Advice for creating abundance and making an impact
Women are notorious for assuming too many responsibilities, leading to rigid decision-making. This creates the belief that women must choose between making money or pursuing their passions. How can you abolish this ideology and profit from meaningful work?
Executive coach and motivational speaker Sarah Walton was raised in poverty and believed she couldn't support her family and attain happiness simultaneously. After shifting her mindset, Sarah realized she could fill a gap in the market with innovative business ideas. When launching a company to fulfill your passion, you must achieve self-acceptance and maintain honesty to discover and monetize your strengths.
Join Andrea Heuston in today's episode of the Lead Like a Woman Show as she sits down with Sarah Walton, the Founder of Sarah Walton Coaching, to discuss attaining self-acceptance to profit from your passion. Sarah shares advice for maximizing your impact, her desire to become a dancer, and her multi-passionate personality.
Resources Mentioned in this episode
Sponsor for this episode…
This episode is brought to you by Lead Like a Woman SpeakHer.
Lead Like a Woman SpeakHer is an online speakers resource dedicated to empowering women in leadership.
This subscription platform is designed to empower and equip women with the tools and resources they need to excel as speakers and influential leaders.
Its mission is to support women in harnessing their strengths, amplifying their voices, and making a lasting impact on their industries and communities.
To enroll in Lead Like a Woman SpeakHer, mention this episode by name and sign up on leadlikeawoman.biz/speakher