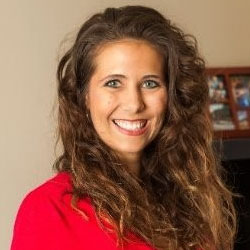 Michela Hundrup is the President of ProMotion Holdings Global, a leading national provider of communications consulting and content technology solutions. After graduating from college, Michela joined ProMotion Holdings as a Marketing Intern before becoming a manager. Over the past 13 years, Michela has managed an acquisition — including transitioning operations, streamlining workflows, and employee onboarding — and navigated the evolving business environment, creating organizational growth.
Here's a glimpse of what you'll learn:
How having a supportive CEO has advanced Michela Hundrup's career and leadership
Michela shares how she created a female executive team — and its influence on the company
Michela's experience as a marketing intern
The impact of motherhood on leadership
How does female leadership promote flexibility?
Tips to advocate for yourself
In this episode…
Traditional and antiquated leadership involves micromanaging employees to produce a desired result. But this style hampers business growth, so leaders must embrace new voices and ideas to develop innovative solutions. How can you meet employees where they are and provide them the freedom to develop and thrive?
After starting as a marketing intern, Michela Hundrup advanced her role through supportive leadership, employing her skills to solve problems independently. This allowed her to cultivate a female-led executive team and nurture personal and professional development among next-generation leaders. With transparent communication, receptivity to fresh perspectives, and flexibility, you can establish a robust team of growth-minded individuals.
Andrea Heuston sits down with the President of ProMotion Holdings Global, Michela Hundrup, on this episode of the Lead Like a Woman Show, to talk about facilitating adaptable leadership. Michela opens up about motherhood's impact on leadership, how she created a female executive team, and how female leadership promotes flexibility.
Resources Mentioned in this episode
Sponsor for this episode…
This episode is brought to you by Artitudes Design by Andrea Heuston. Artitudes Design is an award-winning creative agency that has been creating visual communication for Fortune 500 companies for over 25 years. They have worked with notable companies such as Microsoft, Starbucks, Expedia, and have also served startups and nonprofit organizations.
They specialize in connecting speakers with audiences by creating visual value with presentations and through the creation of motion graphics, video, and content.
To learn more about Artitudes Design, visit their website today. Checkout their portfolio to see their previous projects, and contact them today to find out how they can help you bring your business a cut above the rest.