Michelle Aronson is the Owner and Principal of Physics at Work, a leadership and organizational development company supporting high-growth organizations to build more effective workforces. As a former HR executive, certified coach, and business school professor, Michelle merges evidence-based research, brain-based learning, and fun to improve the workplace. She is also the host of the True Stories at Work podcast, featuring human resource experts sharing valuable lessons and workplace stories.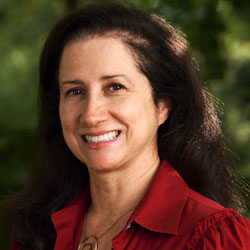 Here's a glimpse of what you'll learn:
Michelle Aronson talks about her transition from healthcare to founding Physics at Work
How divine timing and a supportive network led to Physics at Work's growth
The role of leadership in creating a robust culture
Michelle shares how True Stories at Work fosters transparency through storytelling
Challenging the rules: how Michelle altered her workplace's values
How can leaders serve a higher purpose?
Michelle's most impactful advice from her mentor — and her tips for women struggling to identify their purpose
Culture is the essence of any valuable business. A thriving company culture requires empathetic leaders to mentor and encourage team members. How can you become a purposeful leader and cultivate a synergetic company?
HR executive and workplace coach Michelle Aronson says that leaders are the creators of culture. These professionals must construct values and make intentional decisions that align with those principles. In hopes of modifying her workplace's values, Michelle approached multiple executives before assuming the leadership responsibility to modernize them. Executing an ethical purpose requires defying traditional rules to accommodate innovation.
Join Andrea Heuston in today's episode of the Lead Like a Woman Show as she invites Michelle Aronson, the Owner and Principal of Physics at work, to speak about fostering a robust company culture through impactful leadership. Michelle shares advice for women to find their purpose, how she altered her workplace's values, and how leaders can serve a greater purpose.
Sponsor for this episode…
This episode is brought to you by Artitudes Design by Andrea Heuston. Artitudes Design is an award-winning creative agency that has been creating visual communication for Fortune 500 companies for over 25 years. They have worked with notable companies such as Microsoft, Starbucks, Expedia, and have also served startups and nonprofit organizations.
They specialize in connecting speakers with audiences by creating visual value with presentations and through the creation of motion graphics, video, and content.
To learn more about Artitudes Design, visit their website today. Checkout their portfolio to see their previous projects, and contact them today to find out how they can help you bring your business a cut above the rest.