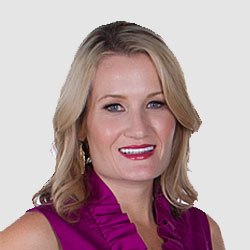 Alexis Krisay and Melissa DiGianfilippo are the Co-founders of Serendipit Consulting, a full-service creative and PR agency. Alexis has an extensive background in online and offline strategic marketing operations and has developed her innate talent and flex for all things marketing. After more than 15 years in a fast-paced, ever-changing industry, Alexis has adopted a deep understanding of what makes people, brands, and organizations tick. She is the President of Marketing at Serendipit Consulting, known for her out-of-the-box thinking and contribution to fresh ideas. She has helped dozens of clients across a wide range of industries, effectively identifying market opportunities and pairing them with strategic and impactful results-driven marketing.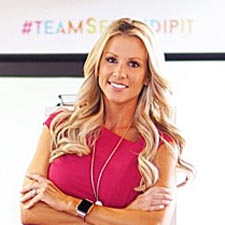 Melissa DiGianfilippo is the President of Public Relations at Serendipit Consulting, where she leads all of the agency clients' PR and communications efforts. She leads a highly skilled team to help clients achieve their goals. Under Melissa's direction, Serendipit's clients have achieved millions of dollars in positive press coverage across international, national, and local media outlets, including CNN, Nancy Grace, Entrepreneur magazine, The Late Show, Wall Street Journal, USA Today, Reuters, Associated Press, Huffington Post, along with broadcast and print outlets in all US markets.
Here's a glimpse of what you'll learn:
Melissa DiGianfilippo and Alexis Krisay's journey to entrepreneurship
What led to the success of Serendipit Consulting and what the business partners did to differentiate themselves from other agencies
Why Alexis and Melissa started a business during a recession and their experiences working in a male-dominated industry
The most impactful piece of advice Alexis and Melissa have received from their mentors and their advice for women looking to work in a male-dominated industry
Alexis and Melissa talk about their superpowers and share their contact details
In this episode…
For many women, starting and building a business in a male-dominated industry can be very challenging. They may face intimidation and be treated in an unacceptable manner. So what can women do to be on a level playing field with men?
Having started a consulting agency at a young age, Alexis Krisay and Melissa DiGianfilippo found themselves in such situations. But through confidence and belief in themselves, they pushed through those challenges. They kept going, stayed true to their mission, and went for their dreams. Now, they're here to share their strategies and empower women across the globe.
Alexis Krisay and Melissa DiGianfilippo, the Co-founders of Serendipit Consulting, join Andrea Heuston in this episode of the Lead Like A Woman Show to talk about their entrepreneurial journey in a male-dominated industry. They also talk about their ideal clients, why they started a business during a recession, and their advice to women looking to work in an industry traditionally led by men. Stay tuned.
Resources Mentioned in this episode
Sponsor for this episode…
This episode is brought to you by Artitudes Design by Andrea Heuston. Artitudes Design is an award-winning creative agency that has been creating visual communication for Fortune 500 companies for over 25 years. They have worked with notable companies such as Microsoft, Starbucks, Expedia, and have also served startups and nonprofit organizations.
They specialize in connecting speakers with audiences by creating visual value with presentations and through the creation of motion graphics, video, and content.
To learn more about Artitudes Design, visit their website today. Checkout their portfolio to see their previous projects, and contact them today to find out how they can help you bring your business a cut above the rest.