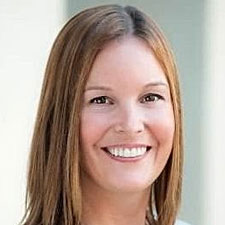 Lisa Liguori is an entrepreneur and the Owner of Liguori Management. She runs the venture capital firm in San Diego and her favorite roles are social investor and philanthropist. Although she loves to travel, home is her happy place because it is where she can be close to family and never miss a Sunday dinner.
Lisa's hobbies are piloting and playing tennis. She believes her calling is running the Advice Column Podcast, where she shares life experiences from others to remind us that we aren't alone and to help accelerate our own personal growth.
Here's a glimpse of what you'll learn:
Lisa Liguori talks about running a venture capital firm in San Diego and the firm's transition from being a direct mail business
Lisa's favorite job at Liguori Management and how she got into philanthropy work
Lisa explains why she started the Advice Column Podcast, why she created the Ski Monkey gadget, and her reasons for starting Happiness Adventure
Andrea Heuston talks about her personal mission statement and purpose in life
What went right for Liguori Management as it transitioned to a VC firm?
Lisa's mentors and the most impactful piece of advice she has ever received
Lisa's advice for women looking to do something new
Lisa talks about her superpower and shares her contact details
In this episode…
Decision making is part of being a business owner and leader. You have to sit down, evaluate what you have at hand, and decide on the next steps to take. However, if you keep waiting for the best time to make a move, you may be disappointed.
As a business owner or leader, it is important to grab any good opportunities you see without fear. Take the shot and iterate whenever necessary, because if you fear making a move, then you will never learn anything new. Be ready to learn from your mistakes and failures, and know that everything does not always have to be perfect.
In this episode of the Lead Like A Woman Show, Andrea Heuston is joined by Lisa Liguori, an entrepreneur, philanthropist, and podcast host, to talk about running a venture capital firm and investing in yourself. Lisa also explains her reasons for starting the Advice Column Podcast and the Happiness Adventure and talks about the Ski Monkey gadget. Stay tuned.
Resources Mentioned in this episode
Sponsor for this episode…
This episode is brought to you by Artitudes Design by Andrea Heuston. Artitudes Design is an award-winning creative agency that has been creating visual communication for Fortune 500 companies for over 25 years. They have worked with notable companies such as Microsoft, Starbucks, Expedia, and have also served startups and nonprofit organizations.
They specialize in connecting speakers with audiences by creating visual value with presentations and through the creation of motion graphics, video, and content.
To learn more about Artitudes Design, visit their website today. Checkout their portfolio to see their previous projects, and contact them today to find out how they can help you bring your business a cut above the rest.