Kara McKeage is the CEO of Pepper's Personal Assistants, which provides household outsourcing services to help career-driven mothers with errands. After working as an administrative assistant and sales support professional for 20 years while balancing motherhood, Kara founded Pepper's Personal Assistants to allow busy mothers to focus on their careers. She is also a board member of Entrepreneurs' Organization (EO).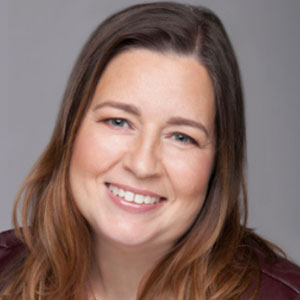 Here's a glimpse of what you'll learn:
How Kara McKeage started Pepper's Personal Assistants
The learnings that jump-started the growth of Pepper's Personal Assistant
What was the inspiration behind the name "Pepper"?
How Kara juggles being a mother and an entrepreneur
Understanding and destigmatizing the societal pressures of motherhood
Breaking the fear of failure when juggling motherhood and a career
Kara's secrets to matching personal assistants with clients
Women are expected to embody two roles: motherhood and working professional. This duality places pressure on them to excel in both areas simultaneously, leading to guilt, shame, and feelings of failure. How can you abolish the stigma of working mothers?
Entrepreneur and career mother Kara McKeage emphasizes the value of outsourcing personal home assistants. These attendants perform household tasks like errands and chores to minimize workload and pressure. Through relationship-building and support, women learn that not every task has to be accomplished concurrently.
In this episode of the Lead Like a Woman Show, Kara McKeage, the CEO and Founder of Pepper's Personal Assistants, joins Andrea Heuston for a conversation about balancing motherhood and work. Kara shares her experiences during the start of her business, how she hired the right people, and the impact her business has on working mothers.
Resources Mentioned in this episode
Sponsor for this episode…
This episode is brought to you by Lead Like a Woman SpeakHer.
Lead Like a Woman SpeakHer is an online speakers resource dedicated to empowering women in leadership.
This subscription platform is designed to empower and equip women with the tools and resources they need to excel as speakers and influential leaders.
Its mission is to support women in harnessing their strengths, amplifying their voices, and making a lasting impact on their industries and communities.
To enroll in Lead Like a Woman SpeakHer, mention this episode by name and sign up on leadlikeawoman.biz/speakher