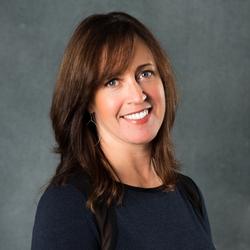 Allison DeLeone is the President and CEO of The Production Network (TPN) + Evia, a production agency providing messaging strategies and comprehensive solutions for brands wanting to boost engagement with their audience. For over 25 years, Allison has supported events and exhibit productions for the largest brands on high-profile stages. Her current focus is on incorporating TPN in Web3 and the metaverse.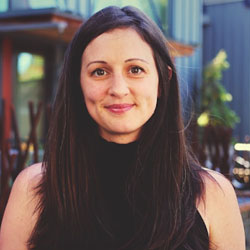 Hilary Laney is the Chief Revenue Officer at The Production Network + Evia. As an executive and team leader, Hilary's passion is to build engaging and inclusive event experiences. Her efforts have helped Evia's customers target their intended audiences and collect accurate data from its users.
Here's a glimpse of what you'll learn:
Allison DeLeone shares her journey from working as a sculptor in the museum industry to becoming the CEO of TPN
Hilary Laney's experience purchasing Evia and changing the event industry
Staying agile and relevant when setbacks are ever-present
The future of TPN + Evia and the impetus of the merger
Allison's unique contribution to the NFT space
Advice that has impacted Allison and Hilary
In this episode…
The event industry is complex and ever-changing. It can be challenging to maintain your influence if you don't implement the proper strategies. To stay ahead of the competition, it's critical to construct creative ideas and be vigilant of new opportunities.
Upon combining their forces, event industry powerhouses Allison DeLeone and Hilary Laney are raising the standards for creative production agencies. Their individual experiences have shown that they are capable of moving companies forward — even in trying times. Merging their companies has allowed the duo to expand their services for customers and create new opportunities for themselves, their team, and their customers.
In this episode of Lead Like a Woman Show, Andrea Heuston sits down with Allison DeLeone, the President and CEO of TPN + Evia, and Hilary Laney, TPN + Evia's Chief Revenue Officer, to discuss the merger between the two companies and how it has introduced new opportunities. Allison and Hilary also talk about how the company has maintained its relevance and how they are innovating through NFTs.
Resources Mentioned in this episode
Sponsor for this episode…
This episode is brought to you by Artitudes Design by Andrea Heuston. Artitudes Design is an award-winning creative agency that has been creating visual communication for Fortune 500 companies for over 25 years. They have worked with notable companies such as Microsoft, Starbucks, Expedia, and have also served startups and nonprofit organizations.
They specialize in connecting speakers with audiences by creating visual value with presentations and through the creation of motion graphics, video, and content.
To learn more about Artitudes Design, visit their website today. Checkout their portfolio to see their previous projects, and contact them today to find out how they can help you bring your business a cut above the rest.