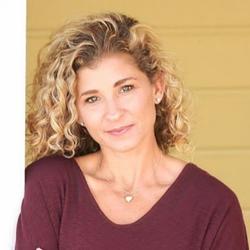 Lisa Druxman is a mom on a mission. She is the Founder and CEO of FIT4MOM, the parent company of FIT4BABY, Stroller Strides, and Body Boost. With nearly 2,000 class locations nationwide, FIT4MOM is one of the fastest-growing franchises in the country. Lisa is also the author of The Empowered Mama and the host of The Empowered Mama podcast.
Lisa and FIT4MOM have been featured numerous times on NBC's Today Show, CNN, The Montel Williams Show, and Access Hollywood and profiled in magazines, including Entrepreneur, Woman's Day, Good Housekeeping, and Self. Lisa is a speaker, a writer, and a thought leader with a passion for helping moms get out of an overwhelming life and into a healthy and happy life.
Here's a glimpse of what you'll learn:
What inspired Lisa Druxman to start a fitness company?
What went right and led to the success of FIT4MOM?
Lisa talks about developing a franchise business and writing The Empowered Mama
The brands under the FIT4MOM parent company name
How Lisa has been creating a values-based fitness community of moms
The lessons Lisa learned about living in an overwhelming state of being
Lisa talks about The Empowered Mama podcast and her plans for the future
What the FIT4MOM franchise offers its franchisees
The most impactful piece of advice Lisa has received from a mentor
Lisa's superpower and her advice to women feeling overwhelmed
In this episode…
What makes you feel empowered? Do you enjoy learning from successful leaders or being part of a community?
Lisa Druxman loves learning from successful women. She thrives working with other women in a supportive values-based community. According to Lisa, success leaves clues that others can learn from and use to achieve success in their own lives. No one becomes successful by accident — you must work for it and learn to do it without letting it overwhelm your life.
In this episode of the Lead Like a Woman Show, Andrea Heuston interviews Lisa Druxman, the Founder and CEO of FIT4MOM, about women empowerment and building a franchise business. Lisa shares tips for overcoming being overwhelmed, the value of creating a supportive community, and the benefits of having a franchise.
Resources Mentioned in this episode
Sponsor for this episode…
This episode is brought to you by Artitudes Design by Andrea Heuston. Artitudes Design is an award-winning creative agency that has been creating visual communication for Fortune 500 companies for over 25 years. They have worked with notable companies such as Microsoft, Starbucks, Expedia, and have also served startups and nonprofit organizations.
They specialize in connecting speakers with audiences by creating visual value with presentations and through the creation of motion graphics, video, and content.
To learn more about Artitudes Design, visit their website today. Checkout their portfolio to see their previous projects, and contact them today to find out how they can help you bring your business a cut above the rest.