Eric Samdahl is the Co-founder and CTO of ZADASI, which provides women entrepreneurs and leaders the tools for personal and professional success. As a fractional CEO and COO, he has years of experience in various business disciplines and has been involved in M&A deals with companies from $200,000 to over $12 million. Eric is also an international speaker on leveraging intuition in business.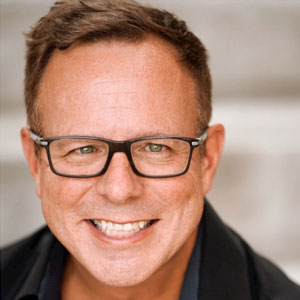 Here's a glimpse of what you'll learn:
Eric Samdahl explains his drive to pursue entrepreneurship
How Eric co-founded ZADASI — and the company's legacy
The importance of funding for women-owned businesses
ZADASI's process for accelerating women's success
What is the intuition effect?
Eric talks about his book, It's Not Just a Journal or Adult Coloring Book
Studies show that only 2.3% of VC funds are distributed to women-owned businesses. Yet companies with women leaders accrue additional customers and revenue. How can you encourage and advance women entrepreneurs in their positions?
Women entrepreneurs aren't often aligned with traditional notions of qualifying startups. Consequently, they conform to limiting beliefs about their abilities and retract their efforts without seeking help. As an advocate for women in business, Eric Samdahl encourages women to identify possibilities in various areas, including business, family, and community, and harness their intuition to develop creative ideas that dismantle conventional barriers.
Join Andrea Heuston in today's episode of the Lead Like a Woman Show as she chats with Eric Samdahl, ZADASI's Co-founder and CEO, about empowering women to make a difference in business. Eric talks about the intuition effect, his process for advancing women's success, and ZADASI's legacy.
Sponsor for this episode…
This episode is brought to you by Artitudes Design by Andrea Heuston. Artitudes Design is an award-winning creative agency that has been creating visual communication for Fortune 500 companies for over 25 years. They have worked with notable companies such as Microsoft, Starbucks, Expedia, and have also served startups and nonprofit organizations.
They specialize in connecting speakers with audiences by creating visual value with presentations and through the creation of motion graphics, video, and content.
To learn more about Artitudes Design, visit their website today. Checkout their portfolio to see their previous projects, and contact them today to find out how they can help you bring your business a cut above the rest.