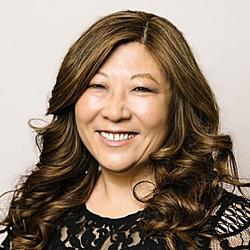 Ulyanna Chung is the Owner of Chung Insurance Agency Inc. Prior to that, she was a federal law enforcement officer for six years. She worked with the US Customs Service for four years and then as a Federal Air Marshal for two years. During her time in federal law enforcement, she was accepted into the federal leadership program, received two customs commissioners awards, and numerous expert shooter awards.
Ulyanna is originally from Southern California and a proud UCLA alumnus. She has been married for over 18 years and is a mother to two teenage boys. She has served on the board of several nonprofit organizations such as the Las Vegas Asian Chamber of Commerce, Leadership Las Vegas, and Entrepreneurs' Organization Las Vegas. She has also served as a council member on the Nevada Division of Insurance Commissioners Asian Advisory.
Ulyanna has been an insurance agent for over 18 years as a chartered financial consultant. Her agency's mission is to be a difference in the lives of the people and their team, agency, and community. In addition, she's the Author of the book Culture of Agency, which helps insurance agencies achieve success by developing and fostering their unique, dynamic culture. Chung Insurance Agency Inc. continues to provide insurance and financial services in the Las Vegas area.
Here's a glimpse of what you'll learn:
Ulyanna Chung's career background and how she became an insurance agency owner
What does it take to win an expert shooter award?
What went right when Ulyanna started her business?
Ulyanna talks about expanding her agency, balancing work with family, and giving back to the community
How Ulyanna leads like a woman
Ulyanna explains why she started a new company — and talks about her book, Culture of Agency
The most impactful piece of advice Ulyanna has received from a mentor and her advice to women struggling to do something different
Ulyanna's superpower and contact details
In this episode…
Being a leader can be difficult when you have to juggle your professional and personal life. You have to think about your family, business partners, company culture, and mentors. On top of that, you have a lot of responsibility, which could dissuade you from taking risks throughout your career.
Ulyanna Chung believes that to be a successful leader, you have to let go of guilt and learn from your failures. Use your past experiences to improve. She also advises women afraid of venturing into the unknown to take the leap, follow their passion, and not get comfortable where they are.
In this episode of the Lead Like A Woman Show, Andrea Heuston hosts Ulyanna Chung, the Owner of Chung Insurance Agency, to talk about leadership and culture. Ulyanna shares her experience in federal law enforcement, talks about giving back to the community, and discusses different types of company culture.
Resources Mentioned in this episode
Sponsor for this episode…
This episode is brought to you by Artitudes Design by Andrea Heuston. Artitudes Design is an award-winning creative agency that has been creating visual communication for Fortune 500 companies for over 25 years. They have worked with notable companies such as Microsoft, Starbucks, Expedia, and have also served startups and nonprofit organizations.
They specialize in connecting speakers with audiences by creating visual value with presentations and through the creation of motion graphics, video, and content.
To learn more about Artitudes Design, visit their website today. Checkout their portfolio to see their previous projects, and contact them today to find out how they can help you bring your business a cut above the rest.