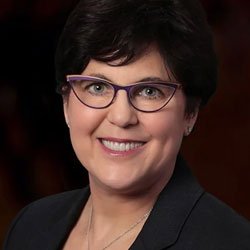 Cindy Spodek Dickey is the Principal Navigator and Founder of 47 Degrees North Marketing, an agency offering entrepreneurial consulting services and integrated marketing expertise. In addition to being certified as a woman-owned business by the Washington State Office of Minority and Women's Business Enterprises (OMWBE), 47North Marketing is recognized by the Women's Business Enterprise National Council (WBENC). Cindy is proficient in executive-level marketing, communications, and creative ideation for businesses. Her experience spans more than 20 years, working with Disney, Microsoft, Roambee, Radarworks, Zumobi, and numerous others.
Here's a glimpse of what you'll learn:
What enabled Cindy Spodek Dickey to start her marketing firm?
Cindy's background at Disney and Microsoft
The lessons and networking opportunities that led to 47 Degrees North Marketing
How luck is created and maximized
Working with and learning from successful teams
Why you should start your side gig now
Cindy's best pieces of advice from her mentors
In this episode…
It sometimes seems the one element keeping your business from success is luck. While good fortune can feel entirely up to chance, there are ways to prepare for and secure opportunities. Hard work, when combined with transparency, networking, and a reliable team, can create openings where none existed before.
Cindy Spodek Dickey navigates her long and fruitful career with this mindset — from her long stints with Fortune 500 companies to leading a team of expert marketers. She took those lessons and applied them to new ventures, creating a successful marketing agency in the process. Now Cindy opens up about some of her greatest insights.
In this episode of Lead Like a Woman Show, Andrea Heuston speaks with Cindy Spodek Dickey, the Principal Navigator and Founder of 47 Degrees North Marketing, about creating opportunities and finding success. Cindy provides insights on her extensive experience in the marketing and media space and some of the best lessons she learned along the way. They also touch on starting a side gig, supporting other women, the beginnings of the agency, and learning from successful teams.
Resources Mentioned in this episode
Sponsor for this episode…
This episode is brought to you by Artitudes Design by Andrea Heuston. Artitudes Design is an award-winning creative agency that has been creating visual communication for Fortune 500 companies for over 25 years. They have worked with notable companies such as Microsoft, Starbucks, Expedia, and have also served startups and nonprofit organizations.
They specialize in connecting speakers with audiences by creating visual value with presentations and through the creation of motion graphics, video, and content.
To learn more about Artitudes Design, visit their website today. Checkout their portfolio to see their previous projects, and contact them today to find out how they can help you bring your business a cut above the rest.