Michelle LaBrosse, PMP, CCPM, RYT, is the Founder and Head PMP Exam Prep Coach at Cheetah Learning, which offers accelerated exam preparation for the PMP (project management professional) test. In 2008, the Project Management Institute (PMI) recognized Cheetah as the Professional Development Provider of the Year. The institution also selected Michelle as one of the 25 Most Influential Women in Project Management in the World. She is also the author of Cheetah Negotiations, Cheetah Project Management, and Cheetah Know How, and her articles have appeared in over 1,000 publications globally.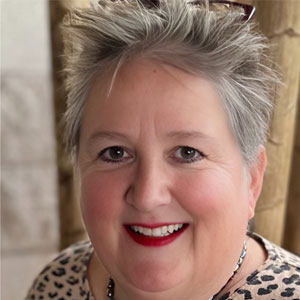 Here's a glimpse of what you'll learn:
What prompted Michelle LaBrosse to create Cheetah Learning?
The power of entrepreneurial perseverance
How Michelle developed a holistic learning approach
What is a PMP?
Michelle talks about her four-day accelerated learning course
Control freaks versus completion nuts: evaluating your capabilities
Women are often perceived as control freaks, dictating others to complete tasks under specific terms. Rather, these determined individuals become frustrated when attempting to oversee a project through completion. Learn how to gauge your capabilities and capacity from an entrepreneur who has mastered accelerated learning.
As a Certified PMP (project management professional) and coach, Michelle LaBrosse has developed holistic and integrated courses instructing participants on project management and advanced goal completion. She emphasizes the value of training your brain to absorb knowledge through healthy eating, neuro-linguistic programming, and exercise. Whether undertaking a new business venture or completing a certification, assess your capabilities to develop practical objectives and maintain a high level of focus.
On the latest episode of the Lead Like a Woman Show, Andrea Heuston invites Michelle LaBrosse, the Founder of Cheetah Learning, to discuss accelerated project completion. Michelle shares an overview of a PMP, how she persevered during her first entrepreneurial venture, and information about her four-day accelerated learning course.
Sponsor for this episode…
This episode is brought to you by Lead Like a Woman SpeakHer.
Lead Like a Woman SpeakHer is an online speakers resource dedicated to empowering women in leadership.
This subscription platform is designed to empower and equip women with the tools and resources they need to excel as speakers and influential leaders.
Its mission is to support women in harnessing their strengths, amplifying their voices, and making a lasting impact on their industries and communities.
To enroll in Lead Like a Woman SpeakHer, mention this episode by name and sign up on leadlikeawoman.biz/speakher