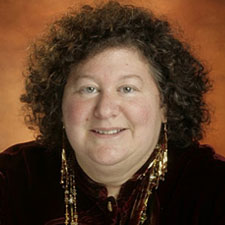 Cathi Rodgveller is the Founder and CEO of IGNITE Worldwide, which works directly with teachers during the school day to provide programming that promotes STEM education and career advancement for girls and non-binary youth from historically marginalized communities. As a longtime educator and school counselor, Cathi witnessed the systemic obstacles girls face in accessing STEM pathways, especially girls from underserved communities. She founded IGNITE Worldwide in Seattle Public Schools over 20 years ago to bridge this gap and has grown the program to reach girls in over 100 US school districts and 50 countries, inspiring 80,000 girls to date.
Cathi received the 2012 Social Impact Abie Award from the Indiana Borg Institute, and IGNITE Worldwide has been lauded by the Department of Education, Department of State, and the National Science Foundation.
Here's a glimpse of what you'll learn:
How Cathi Rodgveller's experience as an educator inspired the founding of IGNITE Worldwide
What Cathi's bold mission statement means to her
What is STEM education?
How Cathi organizes STEM events for girls and what has led to her success with IGNITE Worldwide
Cathi talks about her motivation for her work and the need for funding
How to support IGNITE Worldwide
Cathi's superpower and contact details
In this episode…
Although many school-going girls love STEM subjects (science, technology, engineering, and mathematics) and would love to venture into careers in these fields, few of them actually pursue those careers. The main reason behind this is that girls shy away from appearing smart in front of their peers and do not want to stand out.
This perception minimizes girls' powers and abilities and ultimately limits their career prospects. This problem is common in many schools worldwide and not just in the US. To change the narrative, it is important to instill power, courage, and confidence in these girls at a young age. They need to know just how capable and talented they are, and receive the support they need to dream big, own their intelligence, and harness their full potential.
Cathi Rodgveller, the Founder and CEO of IGNITE Worldwide, is Andrea Heuston's guest in this episode of the Lead Like A Woman Show where she talks about community and providing educational opportunities for girls and non-binary youth. Cathi discusses what STEM education means, explains what drove her to start IGNITE Worldwide, and talks about how she helps empower girls and achieve gender equity in STEM.
Resources Mentioned in this episode
Sponsor for this episode…
This episode is brought to you by Artitudes Design by Andrea Heuston. Artitudes Design is an award-winning creative agency that has been creating visual communication for Fortune 500 companies for over 25 years. They have worked with notable companies such as Microsoft, Starbucks, Expedia, and have also served startups and nonprofit organizations.
They specialize in connecting speakers with audiences by creating visual value with presentations and through the creation of motion graphics, video, and content.
To learn more about Artitudes Design, visit their website today. Checkout their portfolio to see their previous projects, and contact them today to find out how they can help you bring your business a cut above the rest.