Sara Drury is a business coach and consultant for six and seven-figure coaches, consultants, creatives, and spiritually-minded entrepreneurs. As a self-proclaimed mystic business mentor, she helps industry experts scale their businesses, break barriers, and boost income. After noticing a discrepancy between self-image and success, Sara developed the proprietary Business Magik Method, a five-step framework for exponential business growth.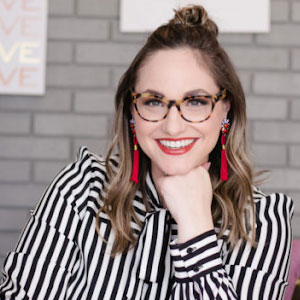 Here's a glimpse of what you'll learn:
Sara Drury's epiphany and how she branded herself the mystic business mentor
The impact of self-worth on personal and professional growth
How Sara's initial shortcomings led to her self-discovery
Sara talks about her exclusive strategy for helping women boost productivity
Advice for rectifying detrimental behaviors
Sara shares words of wisdom from Carl Jung
Historically, women have been taught to be compliant and modest, causing them to internalize limiting behaviors leading to a low sense of self-worth. How can you implement small, manageable shifts to regain control of your personal and professional life?
Spiritual business coach Sara Drury affirms that your self-worth is your net worth. Many self-doubting beliefs and their accompanying behaviors become subconscious patterns and habits, so you must maintain keen self-awareness to subvert them. Every action has a motivation, so by identifying its purpose, you can shift your mindset. Sara utilizes hypnosis to help businesswomen tap into their subconscious minds to develop conscious goals.
Mystic business mentor Sara Drury is Andrea Heuston's guest in this episode of the Lead Like a Woman Show. Together, they discuss how to cultivate a greater sense of self-worth and confidence. Sara also talks about her epiphany and self-discovery, how to rectify detrimental behaviors, and the link between self-worth and success.
Resources Mentioned in this episode
Sponsor for this episode…
This episode is brought to you by Artitudes Design by Andrea Heuston. Artitudes Design is an award-winning creative agency that has been creating visual communication for Fortune 500 companies for over 25 years. They have worked with notable companies such as Microsoft, Starbucks, Expedia, and have also served startups and nonprofit organizations.
They specialize in connecting speakers with audiences by creating visual value with presentations and through the creation of motion graphics, video, and content.
To learn more about Artitudes Design, visit their website today. Checkout their portfolio to see their previous projects, and contact them today to find out how they can help you bring your business a cut above the rest.