Anna Liotta is the CEO of Resultance, Inc., which helps organizations develop strategies for optimal employee engagement across generations. As a hall of fame keynote speaker and consultant, she helps her clients and audiences acquire, engage, and retain clients, talent, and customers. With over 20 years of experience in intergenerational communication and leadership, Anna is the author of Unlocking Generational CODES®, which details extensive research in generational studies.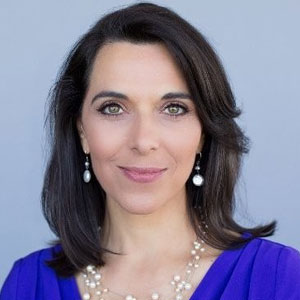 Here's a glimpse of what you'll learn:
How having 18 siblings shaped Anna Liotta's journey as a speaker and strategic advisor
What are generational codes, and how do they influence leadership styles?
Anna talks about intergenerational communication and work ethic
The pandemic's impact on later generations
Anna's transition into strategic advising — and how she helps organizations integrate generations
Leadership styles are determined substantially by generational differences which shape hiring and communication approaches. This can create conflict between leaders and their teams, decreasing retention rates. Inclusive leadership requires aligning management forms with each generation's ethos. How can you identify and fulfill generational preferences?
According to intergenerational scholar Anna Liotta, each generation is impacted by its cultural events, stigmas, and morals, creating standards that govern actions. For instance, baby boomers lack a defined work-life balance and remain loyal to one company, whereas Generation X focuses on honing transferable skills. Conversely, Millennials showcase their talents by building experiences, and Generation Z prides themselves on social and cultural influence. As a leader, you must uplevel each generational employee's skills by embracing their unique codes.
In this episode of the Lead Like a Woman Show, Anna Liotta, the CEO of Resultance, Inc., joins Andrea Heuston for a conversation about intergenerational engagement. Anna shares insights on the pandemic's impact on younger generations, her entry into generational research, and how generational codes influence leadership styles.
Resources Mentioned in this episode
Sponsor for this episode…
This episode is brought to you by Artitudes Design by Andrea Heuston. Artitudes Design is an award-winning creative agency that has been creating visual communication for Fortune 500 companies for over 25 years. They have worked with notable companies such as Microsoft, Starbucks, Expedia, and have also served startups and nonprofit organizations.
They specialize in connecting speakers with audiences by creating visual value with presentations and through the creation of motion graphics, video, and content.
To learn more about Artitudes Design, visit their website today. Check out their portfolio to see their previous projects, and contact them today to find out how they can help you bring your business a cut above the rest.