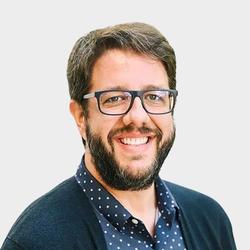 Andrew Richardson is the Senior Vice President of Analytics and Marketing Science at Tinuiti. He is an experienced and successful global analytics executive and marketing industry leader with 20 years of experience. Andrew has worked with some of the most recognized companies and iconic brands across multiple verticals. He is a recognized thought leader and influencer in emerging technologies, marketing analytics, and more. He is also known for his inclusive leadership philosophy of driving meaningful results through diversity, inclusion, and equity. In all of his roles, Andrew has delivered business results while significantly increasing the representation of women and people of color across senior and individual contributor levels of the organization. 
Here's a glimpse of what you'll learn:
Andrew Richardson talks about the elevation of women leaders in the tech industry 
How STEM education has influenced diversity in different industries 
Common barriers women face in their leadership roles and how to overcome them
Andrew explains what feminism means and how he advocates for women's rights
How Andrew uses leadership to mentor and help others grow
The best piece of advice Andrew has received from a mentor, his superpower, and how to get in touch with him
In this episode…
To be accepted as leaders, women often find themselves doing things that may not align with their values and goals. They may try to think and act like men, especially in male-dominated industries. They face many obstacles and rarely get much support from their colleagues.
So what can women leaders do to overcome these challenges? What can men do to support women in leadership?
Andrew Richardson, the Senior Vice President of Analytics and Marketing Science at Tinuiti, is Andrea Heuston's guest in this episode of the Lead Like A Woman Show, where he talks about supporting women in leadership. Andrew discusses common barriers women face in their leadership roles, the impact a STEM education has on young women leaders, and how men can help advocate for women's rights. Stay tuned.
Resources Mentioned in this episode
Sponsor for this episode…
This episode is brought to you by Artitudes Design by Andrea Heuston. Artitudes Design is an award-winning creative agency that has been creating visual communication for Fortune 500 companies for over 25 years. They have worked with notable companies such as Microsoft, Starbucks, Expedia, and have also served startups and nonprofit organizations.
They specialize in connecting speakers with audiences by creating visual value with presentations and through the creation of motion graphics, video, and content.
To learn more about Artitudes Design, visit their website today. Checkout their portfolio to see their previous projects, and contact them today to find out how they can help you bring your business a cut above the rest.