Amy Prosenjak is the President and CEO of A to Z Wineworks, which was acquired by Ste. Michelle Wine Estates, where she serves as President of the company's Oregon business unit. Under her leadership, A to Z Wineworks transitioned from an 80,000-case winery to one of Oregon's largest wineries with the production of 400,000 cases. Amy is a member and the past chair of the Young Presidents' Organization (YPO) Oregon chapter and works with numerous other organizations focused on education, outreach, and cultural diversity.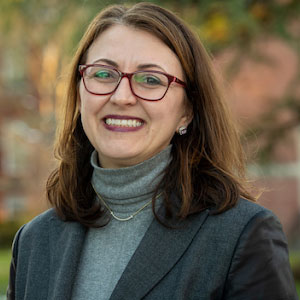 Here's a glimpse of what you'll learn:
Amy Prosenjak's unconventional emergence into the wine industry
The advantages of embracing every opportunity
Amy talks about her leadership style
How Ste. Michelle Wine Estates operates as a female-led company
Achieving a B Corp certification to advance sustainability
Ste. Michelle's impactful marketing and branding campaigns
Amy's experience with imposter syndrome — and advice for overcoming it
Traditionally, women only apply for jobs when they meet at least 85% of the qualifications. How can you gain the confidence to take a leap and say "yes" to every opportunity?
After job searching on winejobs.com, Amy accepted a position at a winery, sold her sizable house, and moved across the country into a small condo. Her determination allowed her to work with a team of women leaders to build and franchise a renowned wine brand. Despite the accomplishments arising from Amy's enthusiasm, female leadership involves various expectations and shifting roles, often causing imposter syndrome. Communal support and reinforcement are key to elevating women's confidence and encouraging them to advance to the next level.
On today's episode of the Lead Like a Woman Show, Andrea Heuston invites Amy Prosenjak, the President of Ste. Michelle Wine Estates, to talk about the value of a "yes and" attitude. Amy explains her leadership style, her experience with imposter syndrome, and how she facilitates female leadership in her role.
Resources Mentioned in this episode
Sponsor for this episode…
This episode is brought to you by Lead Like a Woman SpeakHer.
Lead Like a Woman SpeakHer is an online speakers resource dedicated to empowering women in leadership.
This subscription platform is designed to empower and equip women with the tools and resources they need to excel as speakers and influential leaders.
Its mission is to support women in harnessing their strengths, amplifying their voices, and making a lasting impact on their industries and communities.
To enroll in Lead Like a Woman SpeakHer, mention this episode by name and sign up on leadlikeawoman.biz/speakher