You Can't Please Everyone, Nor Should You Try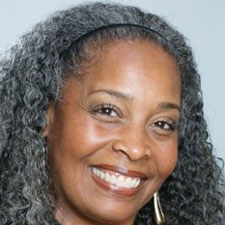 Lisa L. Meredith is the Regional Director at ProVisors, an invitation-only community of over 6,600 experienced advisors that's been around for more than 30 years. At ProVisors, Lisa's role is to support connections, seek prospective candidates, and lead groups of experienced business owners and advisors by functioning as a resource and guide in leadership development.
Lisa is a creative problem solver who can drive revenue growth, consult on conflict resolution, improve organizational morale, and provide hands-on training in developing negotiation skills and cultivating strategic business partnerships. She is accomplished in the areas of management, marketing, team building, and communication.
Here's a glimpse of what you'll learn:
Lisa L. Meredith discusses what she loves about sales and describes the work she did at the Union League Club of Chicago
Why Lisa joined ProVisors and how she's been successful in her role there
How Lisa leads like a woman and what she learned from 2020
Why people need to focus on diversity, equity, and inclusion
What Lisa sees as women's strengths and weaknesses in leadership
Lisa shares something most people don't know about her
Lisa talks about what she's learned from her mentors and shares her advice to women looking to grow their careers
The mistakes Lisa made in her career and what they taught her
Why women should not compromise on their values
Lisa's superpower and contact details
In this episode…
One of the most common mistakes many women make in careers and leadership roles is to try to please everyone. A desire for approval can dictate your decisions and negatively impact your personal and professional life. It can even lead to choices you'll later come to regret.
Lisa L. Meredith's advice to fellow women leaders, young and old, is to be brave and do everything with grace. She believes women can be bold without being aggressive and insists that women need to believe in themselves, be confident in their skills, and never compromise their values.
Lisa L. Meredith, a Regional Director at ProVisors, is Andrea Heuston's guest in this episode of the Lead Like A Woman Show. Together, they discuss what it takes to lead as a woman without compromising what you believe in. Lisa also shares what she learned from 2020, how she has found success in her career, and why women shouldn't try to please everyone. Stay tuned!
Resources Mentioned in this episode
Sponsor for this episode…
This episode is brought to you by Artitudes Design by Andrea Heuston. Artitudes Design is an award-winning creative agency that has been creating visual communication for Fortune 500 companies for over 25 years. They have worked with notable companies such as Microsoft, Starbucks, Expedia, and have also served startups and nonprofit organizations.
They specialize in connecting speakers with audiences by creating visual value with presentations and through the creation of motion graphics, video, and content.
To learn more about Artitudes Design, visit their website today. Checkout their portfolio to see their previous projects, and contact them today to find out how they can help you bring your business a cut above the rest.