[Women Presidents Organization Series] Make it yours!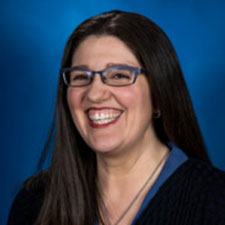 Zoey Mann is a fourth generation jeweler and President of Fox's Seattle. She graduated from Whitman college with a Degree in Theater and Elementary Education and joined the family business full time after earning her Degree in 2003. After working in Fox's Seattle for 10 years, Zoey took over as the majority shareholder and President in 2013. She's a member of Seattle Executives Association, and the Women Presidents' Organization. She was also on the board of the Seattle Children's Theatre for 14 years.
On a personal note, Zoey and her husband, Jordan, have three kids aged 3 to 11. She has been through a lot in the last few years, having battled BRCA1 genetic mutation after finding out that she was a carrier of the gene when she was 36 and her youngest was only nine months old. She had a preventative oophorectomy and hysterectomy four months later, and a radical breast reduction after a year. In March 2020, she had a preventative double mastectomy with her husband by her side. When she woke up, guests were no longer allowed and non essential surgeries were cancelled as an effect of the COVID-19 pandemic.
Here's a glimpse of what you'll learn:
Zoey Mann talks about in the family jewelry business and what she has done in the last 7 years to advance the company
What Zoey has been doing to stay connected to her clients during the coronavirus pandemic
Why they created an e-commerce website for Fox's Seattle
How Zoey has pivoted Fox's Seattle in the face of the pandemic and how they have been supporting their employees and community
What Zoey wishes she knew when she took over Fox's Seattle
Zoey explains why she's curious to know if school will open this Fall about and what it's like working from home
Zoey opens up about a mistake she made in her business and the lessons she learned from it
Why Zoey's dad has been her biggest mentor and the best piece of advice she has ever received
Zoey talks about being a BRCA1 gene carrier and how overcoming adversities related to the gene has helped her personally and professionally
Zoey's superpower and her advice to other business people
In this episode…
Oftentimes, when people inherit or take over the leadership mantle in their family's businesses, they tend to do what the leaders before them did as opposed to creating their own course. Zoey Mann made the same mistake during her early days in their family business, Fox's Seattle, until she realized that they were in a bad place business-wise. It was then that she decided to pivot and make several changes which turned out to be very much in their favor.
Zoey currently works with a number of designers and jewelers who ensures that she supplies top quality products to her clients. After taking over the leadership of the company, she not only moved the business to a new location but she has also changed its business model, leading it to the growth and expansion that it currently enjoys.
In this episode of Lead Like a Woman, Andrea Heuston is joined by Zoey Mann from Fox's Seattle to talk about jewelry and conquering adversity. They'll be discussing the changes Zoey brought about in their family business, how the coronavirus pandemic has impacted the company, and how they're supporting their employees and community today. She also shares her experience of overcoming BRCA1 gene mutation and how this has affected her personally and professionally. Stay tuned.
Resources Mentioned in this episode
Sponsor for this episode…
This episode is brought to you by Artitudes Design by Andrea Heuston. Artitudes Design is an award-winning creative agency that has been creating visual communication for Fortune 500 companies for over 25 years. They have worked with notable companies such as Microsoft, Starbucks, Expedia, and have also served startups and nonprofit organizations.
They specialize in connecting speakers with audiences by creating visual value with presentations and through the creation of motion graphics, video, and content.
To learn more about Artitudes Design, visit their website today. Checkout their portfolio to see their previous projects, and contact them today to find out how they can help you bring your business a cut above the rest.