[Women Presidents Organization] A Lack of Reality is Never Your Friend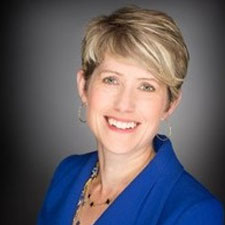 Sue Peterson is a Managing Director of Client Management at Cornerstone Advisors. She has more than 30 years of experience in the financial industry, helping high-net-worth individuals and families achieve their financial goals. Over the course of her career, she has developed expertise in helping widows and divorcees, women business owners, and couples approaching retirement. She enjoys helping clients plan their financial future while shaping the legacy they will leave to their heirs and community.
Sue's dedication to serving others reaches beyond her role at Cornerstone. She also offers her expertise to a variety of other charitable organizations and nonprofits such as the YWCA.
Here's a glimpse of what you'll learn:
Sue Peterson discusses how the financial services industry has changed over the years
How Sue got into the finance industry and why she is passionate about helping women achieve financial freedom
Why money is often considered as taboo in family discussions and how this negatively affects people in adulthood
How Sue leads like a woman through the power of influence and doing what she's good at
Sue shares the inspirational women she looks up to and why she encourages everyone to look up The Criteria for Success by Charles Bernard
Why Sue is passionate about giving back to the community and how she puts it in practice
Sue's financial advice to women who have reached their tipping point but don't know where to go for help
Why Sue's superpower is her ability to hear a problem and see the sequential steps on how to solve it
Where to learn more and connect with Sue Peterson
In this episode…
In some households, the subject of money or finances is often considered a taboo. This means that a lot of people grow up having zero knowledge on how to address financial issues properly which often leads to problems with debt and financial insecurity. And while this is a pervasive problem among adults in general, the circumstances become even more problematic for women who are either divorced or widowed.
This is where Sue Peterson comes in. Thanks to her more than 30 years of experience in the financial services sector, she is able to help women gain a foothold on their financial challenges and come out triumphant. She is a strong advocate for women to make better financial decisions, to save up, and achieve financial freedom no matter what situation they may be in.
Join Andrea Heuston in this episode of Lead Like a Woman Show as she interviews Sue Peterson, the Managing Director of Client Management at Cornerstone Advisors, about her work in providing financial guidance to women and high-net-worth individuals and families. Sue also talks about how she leads like a woman, why she's passionate about giving back to the community, and she shares her top financial advice to women who have reached their tripping. Stay tuned.
Resources Mentioned in this episode
Sponsor for this episode…
This episode is brought to you by Artitudes Design by Andrea Heuston. Artitudes Design is an award-winning creative agency that has been creating visual communication for Fortune 500 companies for over 25 years. They have worked with notable companies such as Microsoft, Starbucks, Expedia, and have also served startups and nonprofit organizations.
They specialize in connecting speakers with audiences by creating visual value with presentations and through the creation of motion graphics, video, and content.
To learn more about Artitudes Design, visit their website today. Checkout their portfolio to see their previous projects, and contact them today to find out how they can help you bring your business a cut above the rest.