Manage Up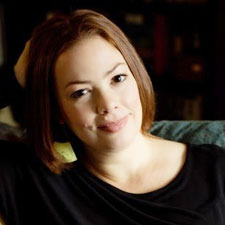 Jessica Devine is the Founder of Todayist, an app that helps busy people be happy one step at a time. She is a former finance and management consultant and worked at the corporate level before jumping into entrepreneurship. Her previous roles ranged from personalized technology to creating the birthday fundraiser on Facebook. She leverages technology to scale a social impact for good.
While she firmly believes that degrees are in no way a measure of a person's abilities, Jessica had a fourth-grade math education and a subpar GPA — Santa Monica Community College offered her a gateway of opportunities. She holds a BA from the University of Southern California and an MBA from the University of Chicago Booth School of Business.
Here's a glimpse of what you'll learn:
Jessica Devine talks about the spark behind leaving the corporate world to create Todayist
How Jessica elevates underrepresented organizations in her social enterprise, and how she gives back to the community
Jessica talks about how the Facebook birthday fundraiser was born and living with purpose and intention
Jessica discusses her shift from the corporate world to entrepreneurship, and the benefit of placing value in yourself 
The most impactful piece of advice she has received — and Jessica's advice to a woman on how to manage up
Jessica's superpower and contact details
In this episode…
At some point in life, we all need help making the most of each day. Stress can make you feel pained and disconnected — and when you are busy creating an empire, it is difficult to stop and breathe.
Jessica Devine is an entrepreneur and a mother — and she struggled with the pain of taking care of herself, which is why she created Todayist to give purpose to each day. Her social enterprise finds a sustainable way to focus on yourself, creating a moment of clarity in a murky world.
Jessica Devine, the Founder of Todayist, joins Andrea Heuston in this episode of the Lead Like A Woman Show to talk about creating community and doing good. Jessica talks about the importance of practicing self-care, looking through a different lens for a positive mindset, and being authentic and placing value in yourself. Plus, Jessica shares how you can get a discount code for the Todayist app!
Resources Mentioned in this episode
Sponsor for this episode…
This episode is brought to you by Artitudes Design by Andrea Heuston. Artitudes Design is an award-winning creative agency that has been creating visual communication for Fortune 500 companies for over 25 years. They have worked with notable companies such as Microsoft, Starbucks, Expedia, and have also served startups and nonprofit organizations.
They specialize in connecting speakers with audiences by creating visual value with presentations and through the creation of motion graphics, video, and content.
To learn more about Artitudes Design, visit their website today. Checkout their portfolio to see their previous projects, and contact them today to find out how they can help you bring your business a cut above the rest.