Listen, Lurk, and Learn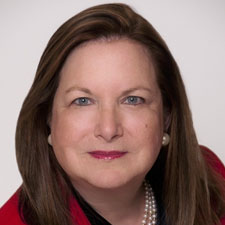 Gillian Muessig is a serial entrepreneur noted for her ability to form indelible brands, claim critical markets, sustain fiercely loyal customers, and attract investors and best-in-class talent. She co-founded and built SEOMoz.org into Moz.com, turning it from a blog site and directory to the world's leading provider of marketing applications and metrics reporting software and the global hub for digital marketers
A thought leader in the startup industry, global keynote speaker, author, Gillian enjoys a global reputation for her ability to forecast trends in technology in established and emerging markets. She also helps companies understand how to develop and package new and existing product lines to nudge and ride those trends and successfully navigate these new markets. She is a sought-after counselor and has guided companies and inspired audiences as a keynote speaker in 50+ countries. Gillian serves on boards of directors of technology, biotech and global marketing firms on four continents and she was a former advisor to the Bill and Melinda Gates Foundation.
Here's a glimpse of what you'll learn:
Gillian Muessig talks about starting SEOMoz.org (Moz.com) and the challenges she faced in the process
The assets and attributes of successful CEOs and companies, and why venture capital isn't for everybody
Why Gillian didn't realize she was successful while running her SEO company, Moz
The different kinds of friends successful women have
Why it's rare to find women in the venture capital funding world and what Gillian did to bring together women in the industry
Why women in leadership consistently return a high ROI
Gillian talks about the best reasons to invest in a company
Why women should step up to manage and invest their own capital
The most challenging part of Gillian's work
Gillian insights on how people and businesses have been impacted by COVID-19 and what the future may look like
The best piece of advice Gillian has ever received and her advice to fellow women leaders looking to grow a globally scalable company
Gillian explains why her superpower is her ability to connect the dots and make a pattern
In this episode…
One of the best pieces of advice Gillian Muessig has ever received is "Listen, lurk, and learn". She learned the benefits of observing what other leaders did and learning from it before engaging into her own work. This advice has enabled her to grow her businesses and succeed in industries dominated by men.
Gillian has a great passion for investing in women-led tech startups and advises women on the best techniques for growing, leading, and scaling globally competitive companies. She has the ability to connect women to each other to help improve their businesses and the companies they lead.
Gillian Muessig, the CEO of Outlines Venture Group, gets interviewed by Andrea Heuston in this episode of Lead Like a Woman about how women can successfully manage and lead global companies. Tune in as she talks about founding and scaling Moz, an SEO company, leading a top venture capital firm, and her advice on finding the best companies to invest in.
Resources Mentioned in this episode
Sponsor for this episode…
This episode is brought to you by Artitudes Design by Andrea Heuston. Artitudes Design is an award-winning creative agency that has been creating visual communication for Fortune 500 companies for over 25 years. They have worked with notable companies such as Microsoft, Starbucks, Expedia, and have also served startups and nonprofit organizations.
They specialize in connecting speakers with audiences by creating visual value with presentations and through the creation of motion graphics, video, and content.
To learn more about Artitudes Design, visit their website today. Checkout their portfolio to see their previous projects, and contact them today to find out how they can help you bring your business a cut above the rest.