Get Comfortable Being Uncomfortable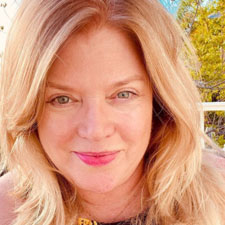 Sheila Attari is the Founder and CEO of SheBird. With the company's creation, Sheila utilizes her strategic and brand-building skills to solve issues women face when getting dressed. After two-plus years in product development, SheBird launched in October 2019. Their goal is to make women happy by freeing them from their uncomfortable bras by designing wardrobe essentials with built-in bra layers.
Sheila gained substantial experience growing world-class brands and developing and launching new products in the beauty, health, and home cleaning categories. She spent the majority of her career in consumer products brand management, advertising, and new product development roles. She has worked with multimillion-dollar companies such as Procter & Gamble; SC Johnson; and Foote, Cone & Belding. Sheila holds an MBA from the University of Chicago Booth School of Business and a BA in Logistics, Materials, and Supply Chain Management from Michigan State University. Now, she's on a mission to help women free the girls.
Here's a glimpse of what you'll learn:
What inspired Sheila Attari to start SheBird and the type of clothing her company sells
The ideal customers for SheBird
Sheila talks about her entrepreneurial background and her decision to go into consulting and apparel
Why Sheila introduced sleepwear into her line of products and the new products she plans to create
What Sheila loves most about her work
Sheila talks about a mistake she made in her career and what she learned from it
The best piece of advice Sheila has received from a mentor and her advice to fellow women entrepreneurs and leaders
The difference between entrepreneurs and non-entrepreneurs
Sheila talks about her superpower and shares her contact details
In this episode…
When you wear comfortable clothes, you will be more productive in your work and feel more confident in yourself. Confidence is essential in every woman's life—personally and professionally. In life, you have to identify what you need and take the steps necessary to get it.
The same case applies in business. If you feel the desire to go into entrepreneurship or start your own business, you should go for it. You'll face a number of challenges along the way, but you have to believe in yourself and your abilities.
In this week's episode of the Lead Like A Woman Show, Andrea Heuston is joined by Sheila Attari, the Founder and CEO of SheBird, to talk about Sheila's journey from consulting work to creating and running a women's clothing company. They discuss the common reasons women have for going braless, the benefits of getting comfortable being uncomfortable, and the difference between entrepreneurs and non-entrepreneurs.
Resources Mentioned in this episode
Sponsor for this episode…
This episode is brought to you by Artitudes Design by Andrea Heuston. Artitudes Design is an award-winning creative agency that has been creating visual communication for Fortune 500 companies for over 25 years. They have worked with notable companies such as Microsoft, Starbucks, Expedia, and have also served startups and nonprofit organizations.
They specialize in connecting speakers with audiences by creating visual value with presentations and through the creation of motion graphics, video, and content.
To learn more about Artitudes Design, visit their website today. Checkout their portfolio to see their previous projects, and contact them today to find out how they can help you bring your business a cut above the rest.