[Women of EO Series] Gender Equity & Politics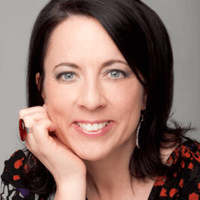 Lisa MacLean is the Founding Partner and CEO of Moxie Media, one of the first women-owned political consulting firms in the US. A courageous determiner and tenacious collaborative, Lisa turned first-hand experience with gender inequity into an established national political consulting firm that expands the impacts of women in leadership, and helps create a more inclusive government and nation. For more than 20 years, Lisa and Moxie Media have made a difference in electing candidates, winning a national initiative, advancing policies, and building movements across the country.
Lisa holds a Degree in American Culture and Women's Studies from Vassar College. She is smart, savvy and driven.
Here's a glimpse of what you'll learn:
Why Lisa MacLean started Moxie Media
What career Lisa wanted to pursue while in college and her start in politics working for the Democratic Party
The core purpose of Moxie Media and the people the firm works with
Lisa's take on working in a primarily male-dominated field for over 20 years and what she has learned along the way
The projects Lisa is most passionate about
Lisa's experience with gender discrimination in the political field and the things she wishes she knew while she was starting out in political consultation
Lisa's advice to female entrepreneurs starting out in business and the lessons she learned from her biggest career mistake
LIsa shares the best advice she has received, her curiosity about what happens post COVID-19, and auditioning for theater
Lisa talks about her business superpower
In this episode…
While working for the Democratic party in Washington, DC soon after college, Lisa experienced first-hand the frustrations women in politics go through. These experiences were powerful and disturbing for her at the age of 22 and it made an impact in her life. She soon left and decided to go into the field, this time in California, to work for a woman who was running for congress that year.
Lisa learned a lot after the exciting work experience she had in California and ended up starting one of the first woman-founded political consulting firms in America. She focused on helping women and other marginalized groups get a stronger political voice in the country.
In this episode of Lead Like a Woman Show, Lisa MacLean joins Andrea Heuston to talk about her work in gender equity and politics. She explains why she started working in the political field, the various challenges she has faced working in this primarily male dominated field, what she's most passionate about, and her best piece of advice to fellow female entrepreneurs. Stay tuned.
Resources Mentioned in this Episode:
Sponsor for this episode…
This episode is brought to you by Artitudes Design by Andrea Heuston. Artitudes Design is an award-winning creative agency that has been creating visual communication for Fortune 500 companies for over 25 years. They have worked with notable companies such as Microsoft, Starbucks, Expedia, and have also served startups and nonprofit organizations.
They specialize in connecting speakers with audiences by creating visual value with presentations and through the creation of motion graphics, video, and content.
To learn more about Artitudes Design, visit their website today. Checkout their portfolio to see their previous projects, and contact them today to find out how they can help you bring your business a cut above the rest.