[10KSB] Capture Your Successes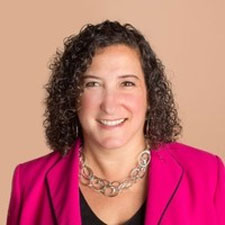 Jennifer Scott is the Founder, CEO, and Chief People Officer of HireEffect. She brings a unique view to small business leadership after moving from corporate roles to solopreneurship and then to owning and running a growing multi state consulting firm. Jennifer and her team helps business owners create and sustain the kind of culture that promotes growth and success whether it's through the deployment of technology to improve efficiencies or focusing on people to improve effectiveness,
Jennifer received her Bachelor's degree in Psychology from the University of Connecticut and has earned a certificate in Human Resources Management from Florida Atlantic University. She presently resides in Frisco Texas with her husband and her son.
Here's a glimpse of what you'll learn:
Why Jennifer Scott decided to start HireEffect and why she took jobs while building her company
Jennifer's transition from being a solopreneur and employee to owning a company in 2 weeks
Jennifer talks about what it's like to work with her husband full-time
How being a virtual company has helped HireEffect's team with the current COVID-19 times
What Jennifer loves the most about the work she does and being part of the Conscious Capitalism movement
The difference between working on your business and working in your business and where entrepreneurs need to focus on
What Jennifer wishes she knew as she was starting out her business 13 years ago
Jennifer talks about the importance of trust and getting things in writing when doing business
The importance of a company's values and culture when hiring people
The best piece of advice Jennifer has ever received and why being a connector is her superpower
In this episode…
The journey of entrepreneurship is challenging and entrepreneurs are bound to make a couple of mistakes along the way. To reduce the risk of making costly mistakes, business owners are better off working on their businesses as opposed to working in their business. But what is the difference and how does focusing on the former affect the way that their business is run?
In this episode of Lead Like a Woman Show, Andrea Heuston talks with HireEffect Founder and CEO, Jennifer Scott, about the value of outsourcing business services to other companies who are experts in that field. They talk about which business services are most commonly outsourced, the benefits of outsourcing and running a virtual company, the importance of values and culture in the hiring process, and what lead Jennifer to start her company, HireEffect. Stay tuned.
Resources Mentioned in this episode
Sponsor for this episode…
This episode is brought to you by Artitudes Design by Andrea Heuston. Artitudes Design is an award-winning creative agency that has been creating visual communication for Fortune 500 companies for over 25 years. They have worked with notable companies such as Microsoft, Starbucks, Expedia, and have also served startups and nonprofit organizations.
They specialize in connecting speakers with audiences by creating visual value with presentations and through the creation of motion graphics, video, and content.
To learn more about Artitudes Design, visit their website today. Checkout their portfolio to see their previous projects, and contact them today to find out how they can help you bring your business a cut above the rest.