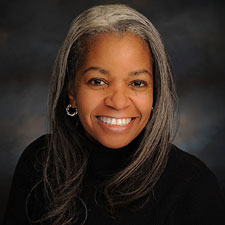 Dr. Pamela Ellis is the Founder and Chief Executive Officer of Compass Education Strategies and Compass College Advisory Center. Known as "The Education Doctor," she is an award-winning educator and best-selling author of What to Know Before They Go. She has visited over 450 college campuses to help teens find a college that feels like home and partner with parents to avoid overpaying.
After earning her BA at Stanford, Dr. Ellis earned an MBA at Dartmouth then received a Ph.D. from the Stanford School of Education. Over the past five years, 95% of her students have been admitted to their top choice colleges and received an average of $75,000 in scholarships.
Here's a glimpse of what you'll learn:
What drove Dr. Pamela Ellis to start helping students through Compass Education Strategies?
Dr. Ellis talks about getting a Ph.D., starting her first business, and how the "access, thrive, graduate" mantra came about
Why Dr. Ellis is referred to as "The Education Doctor" and her reasons for writing What to Know Before They Go
Dr. Ellis talks about her content around delegating, how to balance life roles without feeling guilty, and shares ideas women can use to practice self-care
What Dr. Ellis is currently focused on — and what led to her success with Compass Education Strategies and College Advisory Center
The value of having and showing gratitude
What Dr. Ellis loves most about her work
The most impactful piece of advice Dr. Ellis has received from a mentor and her advice to women struggling with guilt
Dr. Ellis talks about her superpower and shares her contact details
In this episode…
Mindset is a very powerful tool that every human can utilize. It has the ability to influence people's lives either positively or negatively based on what it's fed by the owner. For this reason, women in business and leadership positions should never overlook the power of their mindset. Instead, examine it and change your thoughts for a better life.
In addition, it is important that women understand the value of taking care of themselves. Oftentimes the guilt around balancing life roles comes from the failure to take care of oneself. Women often concentrate on their spouses, kids, and other family members, and in the process overlook their own wellbeing. This often leads to resentment, guilt — and in severe cases — bitterness. So, what are some actionable tips to help you take care of yourself, your family, and cultivate a positive mindset?
Dr. Pamela Ellis, the Founder and Chief Executive Officer of Compass Education Strategies and Compass College Advisory Center, joins Andrea Heuston in this episode of the Lead Like A Woman Show where she talks about the need for examining one's mindset and practicing self-care. She also talks about the importance of showing gratitude and following the path towards your passion. Stay tuned to hear all of Dr. Ellis's strategies!
Resources Mentioned in this episode
Sponsor for this episode…
This episode is brought to you by Artitudes Design by Andrea Heuston. Artitudes Design is an award-winning creative agency that has been creating visual communication for Fortune 500 companies for over 25 years. They have worked with notable companies such as Microsoft, Starbucks, Expedia, and have also served startups and nonprofit organizations.
They specialize in connecting speakers with audiences by creating visual value with presentations and through the creation of motion graphics, video, and content.
To learn more about Artitudes Design, visit their website today. Checkout their portfolio to see their previous projects, and contact them today to find out how they can help you bring your business a cut above the rest.