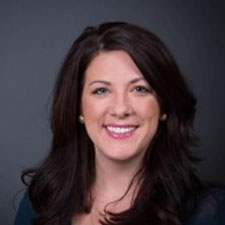 Aimee Carpenter is the CEO and Owner of SolTerra Solar, a Seattle-based solar energy contractor. She leads a team of 25 people to bring solar design and installation services to homeowners and business owners across Washington State, and her leadership has helped grow the company to over 2000 installed solar customers. She's been an entrepreneur in the construction industry since 2004 and is passionate about using her entrepreneurial expertise for the greater good.
Outside of her work at SolTerra Solar, Aimee serves on the board of the Seattle chapter of the Entrepreneurs' Organisation and the Advisory Board of NEDDIE. She is a big sister with Big Brothers Big Sisters of Puget Sound and coaches incarcerated entrepreneurs through Defy Ventures.
Here's a glimpse of what you'll learn:
What prompted Aimee Carpenter to get into the solar industry and work at SolTerra.
Aimee shares how she revamped the sales and operations at SolTerra and how she became the company's owner and CEO.
Aimee's struggle with imposter syndrome and how she thrives in a male-dominated industry.
Why it's important for leaders to have a plan and be confident despite their own limiting beliefs.
What's next for SolTerra Solar?
Aimee talks about her nonprofit activities and why she's passionate about supporting them.
Aimee explains why accountability and a no-excuses attitude are the best pieces of advice that she received from her mentors.
Aimee's advice to women about managing their internal dialogue and why it's good to look for mentors.
Why Aimee's superpower is instilling confidence in other people.
In this episode…
When Aimee Carpenter took over a solar company and became its owner and CEO, she struggled with imposter syndrome and felt that she wasn't good enough to run the company. She even avoided making any new changes because she was scared of making bad decisions. But over the years, she has learned to believe in herself and take control and ownership of the business.
Many women face the same challenges when they take up leadership positions because of the limiting beliefs they have about themselves. They hinder their own growth and this greatly impacts their work and business. So how do they overcome this so that they can become the best version of themselves?
Aimee Carpenter, the CEO and Owner of SolTerra Solar, joins Andrea Heuston in this week's episode of the Lead Like a Woman Show where they talk about Aimee's struggles with imposter syndrome and how she got over her own limiting beliefs to successfully grow SolTerra Solar into what it is today. Aimee also discusses how she thrives in a male-dominated industry, the lessons she learned about being a better leader, and why she puts such high value on accountability and a no-excuses attitude. Stay tuned.
Resources Mentioned in this episode
Sponsor for this episode…
This episode is brought to you by Artitudes Design by Andrea Heuston. Artitudes Design is an award-winning creative agency that has been creating visual communication for Fortune 500 companies for over 25 years. They have worked with notable companies such as Microsoft, Starbucks, Expedia, and have also served startups and nonprofit organizations.
They specialize in connecting speakers with audiences by creating visual value with presentations and through the creation of motion graphics, video, and content.
To learn more about Artitudes Design, visit their website today. Checkout their portfolio to see their previous projects, and contact them today to find out how they can help you bring your business a cut above the rest.