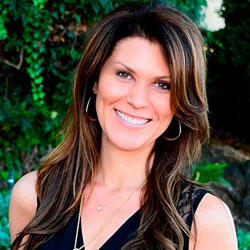 Helena Gibson is a serial entrepreneur, creator of The 7-Figure Salon, Founder of STRUT Hair Solutions, and a single mom. She is also an educator, author, master NLP practitioner, and podcaster. Her parlay into entrepreneurship began with an auto repair shop back in 2002, Manhattan Motors. She completely changed paths after she saw her mother struggling with hair loss. Helena watched her mom try to find solutions for her hair loss and realized that many other women were struggling with the exact same thing. In short, she saw a need, so she started STRUT Hair Solutions.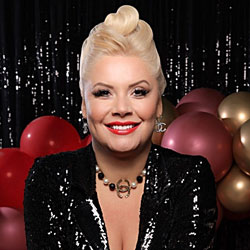 Hazel Ortega is a leading expert in vocational rehabilitation for injured workers. As a formerly injured worker herself, she understands the importance of providing hope, resources, and services to injured workers. She knows first-hand how education changes people's lives and keeps families together. Hazel earned her master's degree in educational psychology and proceeded to open the Ortega Counseling Center in 2001, ensuring the delight of her clients by fighting for their rights to education. She has owned nearly a dozen businesses including one of LA's top restaurants, the Nixon, in Whittier, California, and the designer sensation, Savvy Sox. Helena and Hazel are both featured authors in the book Lead Like a Woman: Tales From the Trenches.
Here's a glimpse of what you'll learn:
Helena Gibson and Hazel Ortega talk about their chapters in the book Lead Like a Woman: Tales From the Trenches
The value of believing in miracles
How perseverance has helped Helena live her dream life
Hazel's advice on how to be open to receiving miracles
Helena shares her tips for getting out of the trenches
Who should read Lead Like a Woman: Tales From the Trenches?
Where to learn more about Hazel and Helena
In this episode…
What can you do to create your dream life? How can you control your mind, especially when doubt creeps in and tries to sway you from your dreams and goals?
For Helena Gibson and Hazel Ortega, the answer is perseverance and believing in miracles. Instead of spending all your time figuring out the 'how,' you have to live as if everything is a miracle. Once you do that, you'll start to notice and appreciate life more. Your brain gets programmed to make miracles happen, and doors start opening.
In this episode of the Lead Like A Woman Show, Andrea Heuston is joined by Helena Gibson and Hazel Ortega, featured authors of the book Lead Like a Woman: Tales From the Trenches, to discuss how to create a mindset of success. They also talk about the value of perseverance and share advice on living a miraculous life.
Resources Mentioned in this episode
Sponsor for this episode…
This episode is brought to you by Artitudes Design by Andrea Heuston. Artitudes Design is an award-winning creative agency that has been creating visual communication for Fortune 500 companies for over 25 years. They have worked with notable companies such as Microsoft, Starbucks, Expedia, and have also served startups and nonprofit organizations.
They specialize in connecting speakers with audiences by creating visual value with presentations and through the creation of motion graphics, video, and content.
To learn more about Artitudes Design, visit their website today. Checkout their portfolio to see their previous projects, and contact them today to find out how they can help you bring your business a cut above the rest.