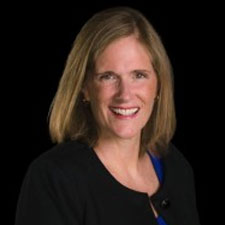 Wendy Pease is the President of Rapport International, a translation, interpretation, and language services company that eliminates spoken and written language barriers in 200+ languages. Prior to this, she served in corporate senior management positions in international marketing and business development. She has an MBA from Dartmouth College and a BA in Foreign Service from Penn State.
Wendy is a frequent speaker and writer on language, culture, marketing, HR, entrepreneurship, and exporting. She has lived in Mexico, Taiwan, and the Philippines, and is enthusiastic about languages, culture and communications. Her lifetime passion is to connect people, especially when it leads to friendship and productive business relationships.
Here's a glimpse of what you'll learn:
How Wendy Pease ended up at Rapport International and what has changed in the languages and localization industry over the years
What Rapport International does and what Wendy did to help the company grow
How Wendy has created a culture around work-life balance and working virtually for the company
The available opportunities for global businesses in the USand the benefits of understanding different cultures and languages
Wendy talks about a big pitfall or mistake she made in her business and what she learned from it
The most challenging part of Wendy's job and what she loves most about her work
Wendy's mentors and her advice to fellow women leaders
Wendy talks about her superpower and the superpower she wishes she had
How to get in touch with Wendy Pease
In this episode…
For a number of women, the decision to take a major risk in business or leadership can be scary. It is similar to climbing a mountain before taking a big jumpoff of a cliff.
It is for this very reason that leaders need to come prepared for anything. They need to set goals, create a strategic plan, and build a support community around them that can help them achieve success. Once all the necessary preparations have been put in place, getting to the goal will be a piece of cake.
Tune in to this episode of Lead Like a Woman Show as Andrea Heuston talks to Wendy Pease, President of Rapport International, about the benefits of having a strong culture and connection when running an organization. They also discuss the services provided by Wendy's company, how she built her company's culture, and the steps to take before taking a big jump in leadership.
Resources Mentioned in this episode
Sponsor for this episode…
This episode is brought to you by Artitudes Design by Andrea Heuston. Artitudes Design is an award-winning creative agency that has been creating visual communication for Fortune 500 companies for over 25 years. They have worked with notable companies such as Microsoft, Starbucks, Expedia, and have also served startups and nonprofit organizations.
They specialize in connecting speakers with audiences by creating visual value with presentations and through the creation of motion graphics, video, and content.
To learn more about Artitudes Design, visit their website today. Checkout their portfolio to see their previous projects, and contact them today to find out how they can help you bring your business a cut above the rest.